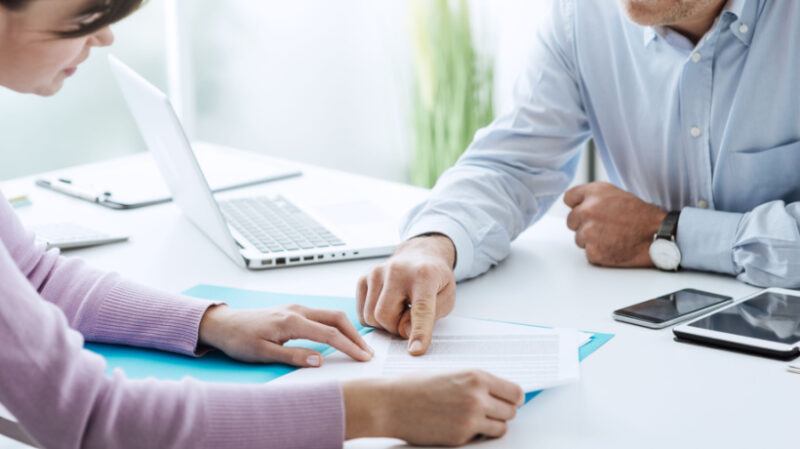 Discovering contractual learning and its applications
The concept of contractual learning has been present in educational practice for several decades. While the premises of the model are very similar to the concepts of personalized learning and self-directed learning in contemporary educational design, its application in practice is much more structured. Contract learning effectively systematizes the learning process and provides individuals with the opportunity to direct their own learning journey. Learning contracts involve the active participation of both students and instructors who negotiate and enter into a common agreement to achieve certain goals during the learning process. This model can be used in any grade or class. Let's dive deeper to discover the essence of the concept, its benefits, and ways to incorporate this model into your instructional design.
The concept
As mentioned above, contract learning is essentially a tool that helps personalize the learning process by setting certain goals and objectives. In addition, it is particularly effective for self-study. Student and instructor participation and cooperation are essential. In a traditional classroom environment, the teacher usually decides on the curriculum, plans its implementation, and sets the benchmark for success for his students. In contractual learning, the roles are reversed. The student becomes responsible for mapping out his learning goals, identifying ways to achieve them, and deciding in what ways he will demonstrate the acquired knowledge. For the successful completion of the study contract, the instructor supervises the learning process and determines whether the student has demonstrated sufficient knowledge of the subject.
For example, if a student needs to learn something about human anatomy, they will work with their instructor to determine which systems they need to study each week. They will then need to agree on specific indicators or assessment methods when it is time to demonstrate what they have learned. This approach is particularly beneficial for people who need more structured approaches to learning or those who would prefer to combine self-motivation and extrinsic motivation to achieve their goals.
Benefits of contract learning
Contractual learning not only teaches students how to become more active in determining their own learning paths, but also encourages the cultivation of autonomy, a valuable skill. In a sense, students become masters of their own destiny; they will be motivated to take the next step and achieve the next milestone. By creating their own learning contracts in collaboration with their instructors, they can become familiar with goal setting and further incorporate them into their daily habits.
In addition, both parties can easily map the student's progress on the study path through study contracts. Once students become active in determining their own learning goals and path, each step they take brings them closer to their goal. And due to the nature of the learning contract, progress can be visibly marked as you move from one goal to the next. Finally, the most obvious advantage of contract learning is the individualization of the learning path. Through one-on-one discussions with their instructor, students can determine what learning methods are most effective for them, what resources they communicate best with, and what time frame the learning process will require. They can also decide what evidence they provide to demonstrate that they have met their learning objectives, allowing for tailored learning, which in turn supports the personalization of the assessment process itself.
Execution
Contractual learning begins as a form of negotiation between all parties involved in the learning process: the student and the instructor. There is usually an oral discussion about what should be learned and what should be achieved during the individual session. Findings from this discussion eventually turn into a written agreement, including a plan or schedule. The final document or learning contract contains the following details:
Learning objectives and milestones set by the student.
The media, methods and materials that will be used to achieve the learning objectives.
An estimated time schedule for achieving the stated learning objectives, including the assignment of specific material within the specified time frames.
Ways for a student to demonstrate that their educational goals have been met.
Of course, the learning contract is also ideally suited for corporate training curricula. Companies can use training contracts to support and promote their training and continuing education initiatives. The process can be facilitated by involving multiple departments, subject matter experts, and external content providers who can help pinpoint target areas for improvement. However, personalizing the path to each learning goal depends on the company's industry and the employees' learning goals.
Conclusion
Finally, the learning contract outlines a series of predetermined actions that facilitate and plan the learning process to maximize the student's chances of achieving their learning milestones. However, anticipating potential obstacles in the learning process is not always possible for the student or instructor. An attempt to resolve potential bottlenecks should be made during the planning phase, but there should always be room to consider or reassess possible obstacles depending on the circumstances. And while contract learning is great for self-directed learning, students and instructors should have regular check-ins to make sure things are going as planned.
If you want to follow this series, check out our list of instructional design models and theories to learn more about the history and most notable models of instructional design.
Link: