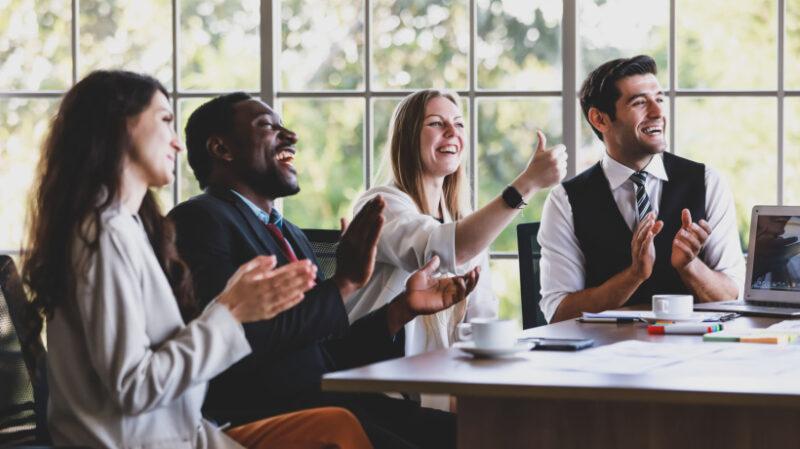 Shedding light on what employees value and the dynamics of today's workplace
A recent study of the eLearning Industry and its surprising findings were presented in Money Review, a leading business and financial publication in Greece. We wanted to give our community an opportunity to dive into the insights as well. Without further ado, we bring you the 1st part of the translated publication.
The pandemic has changed life on planet Earth—perhaps forever. The effects of this new normal will extend to the workplace. In an effort to deal with this deadly virus and the multifaceted anxiety it has caused us, we have barricaded ourselves in our homes, where all activities of daily life (including work) now take place.
During that time, millions of people reassessed their lives and adjusted their priorities. This was evidenced by two worldwide phenomena:
Big Resignation: The mass exodus was linked to a variety of reasons, but mainly toxic company culture, insecurity, lack of recognition and endless working hours.
Silent termination: Younger generations value their wages to the max by not doing more than what is agreed upon, refusing to sacrifice work-life balance because they feel they are getting nothing out of it.
Research that confirms the new normal
eLearning Industry wanted to delve into the reasons why employees feel incomplete and futility. This company was named one of the best workplaces in Greece for 2022 by the Great Place To Work Institute in Greece, which evaluates the work environment based on the most credible methodological model.
The company conducted research on 1,200 US employees working in five industries: retail, hospitality, finance and insurance, healthcare and manufacturing and technology. The subject of the research was corporate culture, "a concept that is defined as a set of values, goals, behaviors and practices, the sum of which constitutes a significant determinant of business success. In a word, the company's ethos," as the research states.
The goal was to shed light on how we can change this negativity to benefit everyone: employees and employers alike.
Lessons from the pandemic
The world's largest community and knowledge-sharing platform for L&D and HR professionals has seen its monthly users grow to over 1,000,000 since the outbreak of the pandemic.
When remote work became a new reality, "people started looking for all the relevant information about something that most of them didn't know (virtual training, remote solutions, hybrid learning, etc.) and so the eLearning Industry became the main destination for information about pros and cons of each situation," explains Christopher Pappas, founder of eLearning Industry.
"We have seen an increase in the number of businesses interested in improving their workforce through learning and development programs, realizing that this is the secret to improving company culture, increasing employee satisfaction and reducing overall costs."
It is no coincidence that projections estimate that the market value of online education will reach $325,000,000,000 by 2025.
Digital life is here to stay: Keep your employees happy
The sooner management recognizes that the 9-to-5 workday is a thing of the past, the more favorable the future will be for their companies. In this research, employees expressed that they want to make the most of the digital tools they used most when working remotely because they help them achieve greater speed, accuracy and efficiency in the workplace. 33% of employees say their employer does not offer them a suitable work environment, while 44% say mandatory on-site work will prevent companies from hiring and retaining talented employees.
Half of tech workers believe that working in an office will prevent companies from attracting talent, while a large majority said they would prefer to use any technology tool available, such as virtual meeting tools, learning and development programs with virtual instructors, simulations, and more. more because they believe it would increase diversity and inclusion in their society. "Hiring the most talented candidates, regardless of whether they can be in the office every day, is what takes organizations to a whole new level," concludes Christopher Pappas.
Editor's note: Stay tuned for part 2 of the article, which will highlight 5 tips to make life easier for your employees. We also invite you to download The Future Of Work Report 2022: Culture Trends and What Employees Want to explore the dynamic between management and employees regarding company culture. It also looks at what employees today really value and how they think employers are doing when it comes to designing a great workplace.