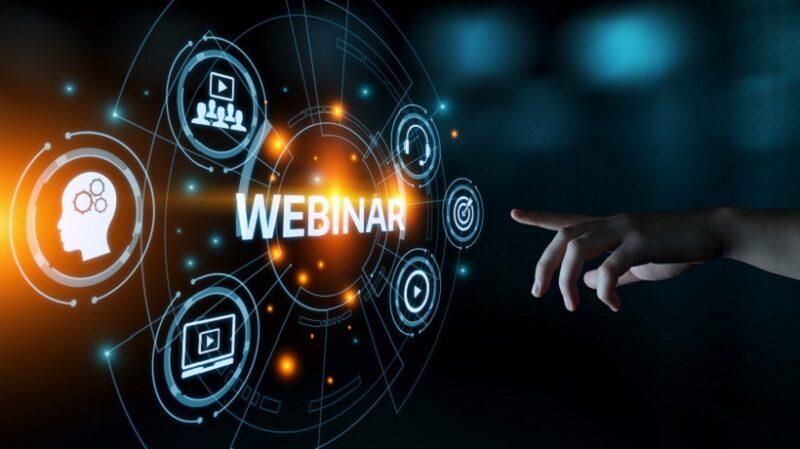 Webinars as a student recruitment strategy
Digital transformation has turned video into a stellar format. Video can grab anyone's attention quickly and effectively. This is why more and more training centers are using webinar as the main format for delivering their training.
What are webinars?
A webinar is a conference, lecture or masterclass broadcast in real time via an online platform. The advantage of this format is the focus on interaction between participants and speakers, with the added value of avoiding travel and the convenience of access from anywhere. It is easy to use and allows the incorporation of external tools such as presentations, videos or group dynamics, among others, to complement the event, as well as internal dynamics to keep participants attentive and motivated. Webinars are held live, on a specific date and time; there is an interaction between the speaker and the users present.
How do they work?
Simply put, webinars are video conferences where participants can interact with moderators. During these sessions, communication facilitation tools such as external videos, slides or surveys can be used to maintain interest and encourage interaction. For online courses and training, they are a direct and quality opportunity for teachers. Unlike a non-interactive lecture or presentation, a webinar is dynamic and interactive because the audience typically participates by contributing content, opinions, or generating questions.
During these events, the presenters can take turns and each person can be in charge of a different part of the presentation. In this way, we can ensure that the content will be more varied and the experience more comprehensive. With the technologies available today, providing online courses through this medium is very simple.
What are the benefits of webinars and how can I benefit from them?
1. Feedback
There are many ways to connect with your students, and among them all, webinars are among the best ways. A big advantage of webinars over video formats is the immediate feedback: the lecturers are aware of the state of the students, their level of attention and any possible doubts that may arise during the lesson. This feedback allows classes to be more dynamic, productive and motivating, making your students more engaged.
2. Economic
The delivery of these online courses does not require a large economic investment: a device with video and audio input is enough, so we remove the cost of large devices or complicated equipment from the equation. Unlike face-to-face events, it does not require excessive investment.
3. Versatile
This format allows content to be shared and distributed in any form. In the same way, you determine the duration, style, topic and objective with which you will conduct the webinar, according to the needs of your training center. This multiplies the possibilities to give your students exactly what they are looking for and thus achieve a big difference from the competition. Through webinars, you can cover any type of topic and adapt them to the different profiles of students who attend them.
4. New markets
The in-person event has one major limitation, and that is that not everyone can participate. A webinar not only helps you reach your current students, but it's also a great way to attract potential students. At the same time, it allows you to expand your database and generate new contacts to whom you can send promotions, relevant information or updates about your training.
5. Difference from competition
Many training centers are still reluctant to use this format, mainly due to lack of knowledge. If you use it, you will give your users a plus compared to the main competitors.
Finally
If you are looking for the key to recruiting new students to your training center, webinars are the tool you are looking for. If you decide to host a free webinar, you will attract more potential students and increase your chances of getting new students.
Editor's note: Browse the eLearning Industry Webinar Library!