University of Richmond (UR) to receive $25 million for student learning center. The money — from alums Carole and Marcus Weinstein — represents the second largest single gift in UR history.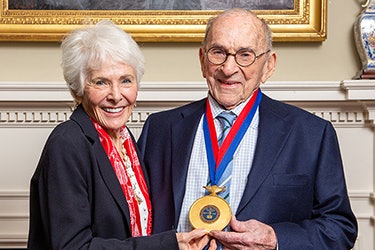 The Carole and Marcus Weinstein Learning Center – in Boatwright Memorial Library – will integrate and enhance student academic services, including effective speaking, writing and peer tutoring.
"We are excited about how Boatwright Library will accommodate the next generation of students," Carole and Marcus Weinstein said in a statement. "We remember spending hours searching the library's card catalog to further research the articles we were writing. The new learning center will use the library's centralized space to offer cutting-edge practices and support the new skills students need now and in the future."
The Weinstein family is a longtime benefactor of UR. Their gifts have funded activities such as scholarships, various programs, the Carole Weinstein International Center, the Weinstein Center for Recreation and Weinstein Hall.
"Our family and faith have encouraged us to make the world a better place," the Weinsteins said. "We hope that others will be inspired by our example to make a difference in whatever way they can. The happy surprise is that not only will they do good, but they will also feel good about it."