By July 2023, six of the eight Ivy League schools will have female principals.
The Ivy League, some of the oldest institutions of higher learning in the US, recently announced bold leadership decisions. Dartmouth College, Harvard University and Columbia University have named new presidents, each taking office in July. For Dartmouth and Columbia, these are the first female presidents in their history, while Harvard welcomes its first African-American president.
Dr. Sian Beilock (Dartmouth), Dr. Minouche Shafik (Columbia) and Dr. Claudine Gay (Harvard) will join current presidents M. Elizabeth Magill (University of Pennsylvania), Drs. Christina Paxson (Brown) and Dr. Martha E. Pollack (Cornell) at leading institutions. All but one have been co-ed at the college level since the 1970s or 1980s.
"They are unquestionably powerhouses in their field and have proven to be effective, innovative leaders," said Dr. Taylor Odle, assistant professor of education policy studies at the University of Wisconsin-Madison. "I think people should be excited because in American higher education, institutions are clearly imitating the Ivy League or the Ivy League Plus (institutions like MIT and Stanford).
"Now these three new presidents can bring new vision and energy to these roles where women have not always been in these spaces before," he added. "I'm excited to see what their visions can hold and how they can even spread up the ladder to other institutions."
Historical perspective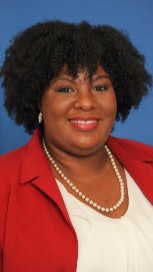 "This is remarkable considering that women still do not make up the majority of college presidents, while women make up a large percentage of the student body," said Dr. Felecia Commodore, Associate Professor in the Department of Educational Foundations and Leadership at Old Dominion University.
While it is somewhat unusual for three Ivy League institutions to assume the presidency in the same year, it is not unusual to choose female leaders, according to Dr. Robert McCaughey, Emeritus Professor of History and Janet H. Robb Chair in Social Sciences. of Science at Barnard College (Columbia University Women's Undergraduate Faculty). McCaughey is an author of books Stand Columbia: A History of Columbia University in the City of New York, 1754-2004which he is currently updating for a revised edition, and A College of Her Own: A History of Barnard.
"I wouldn't overstate it," McCaughey said.
McCaughey noted that Harvard, Brown and the University of Pennsylvania have had female presidents for more than two decades. He said Columbia seriously considered female candidates before hiring outgoing president Lee Bollinger in 2002.
"They are deserving candidates; I just want to see their agenda," said Evan Mandery, a professor of criminal justice at John Jay College of Criminal Justice and author of the book. Poison Ivy: How elite colleges are dividing us. He said he sees more continuity than change.
"When Penn Gazette he announced [Magill's] Scott Bok, chairman of the board of trustees, said in recruiting (in 2022), "One thing that is certain about Penn—and we've made it clear to all the candidates we've talked to—is that nothing is broken and nothing it really needs fixing," Mandery said. "One part of the problem is that the boards of these institutions look more like the management committees of Goldman Sachs and McKinsey than like America.
"The question is whether these women, who have become stewards of institutions that have been racist and sexist in the recent past and are extremely classist in the present, will work to make a meaningful commitment to foster socioeconomic diversity," Mandery continues.
The Commodore said it would be interesting to know the composition of the councils that selected these women leaders. Men have traditionally dominated the boards. She said she wonders if there has been a gender shift on boards that affects presidential elections.
Potential impact
"In the Columbia case, the review board picked someone (Shafik) who had very little contact with Columbia or with New York City or even with private American research universities," McCaughey said. Shafik is an economist and current president of the London School of Economics and Political Science, which McCaughey says is quite different from an American research university that has a substantial undergraduate program. He characterizes her as an outsider compared to the selection of someone at Columbia or other Ivy League administrations.
Odle said that Ivy League schools are increasingly global institutions, and Shafik's presidency can benefit the university in attracting international faculty as well as developing international programs.
"It's a potentially exciting opportunity for a fresh perspective from someone who hasn't been steeped in the isomorphic tendencies of American higher education," Odle said. "She has a strong excuse to ask why we do things the way we do or think a certain way. Someone from a domestic peer institution might not be able to ask exactly the same questions."
Commodore said having so many women in presidential positions at the same time could have a wide-ranging impact. "Where we still don't see an overabundance of female presidents is in our large public research institutions," Commodore explained. "I hope, if nothing else, that the Ivy League, with so many women in presidential positions, will be a signal to other institutional sectors at a higher level that women can lead large and complex institutions."
Forward momentum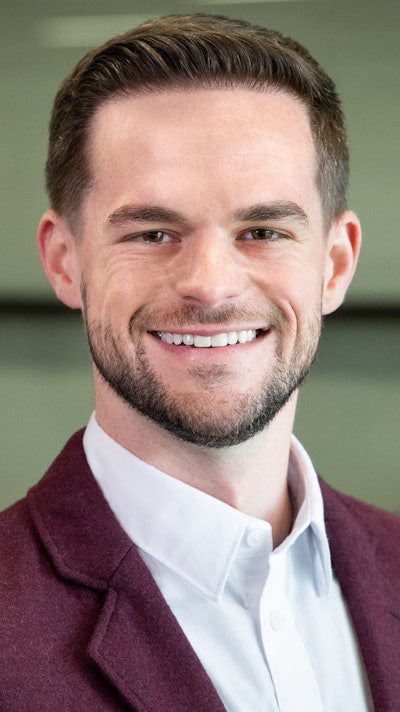 Odle said greater diversity is clearly a possible outcome of these presidencies. "Being an innovator, bringing innovation and being an example, having that role has a lot of power in itself no matter what you do with it," he said.
While there is data to support the idea that these female presidents will be role models, Mandery said he doesn't expect any of them to implement reforms that would significantly diversify the student population or faculty. There are things he finds simple that he can change. This would include eliminating practices such as preferences for legacies and children of donors and faculty members. He also said that institutions should expand capacity.
"They should make sure that the lion's share of the next opportunity they create is available to students by all means," Mandery said. "They should be transparent about the data not only about who they accept, but also about who applies to the school.
"I think schools should be fair," he continued. "They should provide opportunity for all with paths that are equally accessible to all. … The potential is really there because of the extraordinary resources that these institutions have."
Commodore said that as these women move forward in their roles as presidents, she hopes to see meaningful institutional change, such as being considerate and thoughtful about the criticism schools have received regarding diversity, equity and inclusion, and bringing about cultural shifts. Their connections to Ivy institutions—whether as students, faculty, or administrators—are advantageous.
"It is limiting to assume that because of the past of these candidates in institutions or [because they] they are of the culture that they cannot move it if it needs to be moved," said the Commodore. "We've seen how insularity can go wrong, but on the other side, who better understands what needs to change than people who understand the culture.
"The other thing is that we lay a lot of things at the president's feet — successes and failures," she said. "The reality is that leadership in an institution is a team of people. … We really want to see if the board will support the president in whatever vision she has for the institution, and if the president can have a cabinet that can work as a team to set some goals and priorities for the institution to ensure that it fulfills its mission."