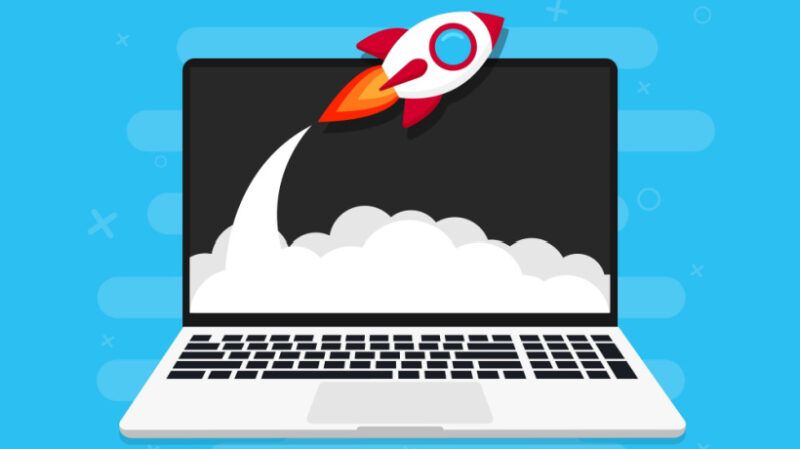 6 tips to ensure a successful first eLearning launch
Imagine this scenario. After months of hard work, your team has finally managed to put together a high-quality eLearning course. But when you start it, no one takes it away from you and all the time and effort you put into it goes to waste. Whether this has happened to you in the past, or it's a scary thought that's holding you back from developing eLearning content, we've got a solution for you. In this article, you'll find 6 tips to ensure your first eLearning launch is a success and makes a real difference in your business.
6 Things to Consider When Starting an Online Course
1. Make a great first impression
As with most things in life, first impressions matter in online training. In order for your employees or customers to take the time out of their busy schedules to click on your course, you need to find something that engages them. Tell them in a few words what your eLearning course is about and how it would benefit them. take it. Take it as an invitation to convince them to buy your product. Once they know that your course can help them solve a specific problem, streamline a process or add value to their development, its success will be inevitable.
2. Build excitement
A new eLearning course is an exciting thing and everything should look the same. But how can you create buzz around your first eLearning launch? Take a page out of every big brand's book. Tech companies announce their new products months in advance, singers share small clips of their new songs, and so on. You can create excitement among your audience with trailers that offer a preview of your course and describe its main selling points. No need to spell it out in detail. Share enough to get their attention and get them excited. Remember to only release it a few weeks before launch so you don't lose momentum.
3. Timing is everything
Sometimes bad timing is all that stands between you and a successful launch. Releasing your training during an extremely busy time or vacation will likely cause it to get lost in your employee's inbox. Conversely, if you take the time to discover the best moment to grab attention and create buzz in your company, the results will reward you. Additionally, you need to let your employees know when they will find your course more useful. For example, if your course deals with product knowledge, suggest that your employees take it before approaching a new client.
4. Start the pilot
It can be hard to tell if your eLearning course is engaging and effective until people actually take it. To avoid unnecessary disappointment and complaints, consider running a pilot program before launching. Have a small group of people (ten or twenty) take your course and collect their feedback. If you know, your course may be perfect, or it may require a series of small adjustments that are easy to make but will greatly improve its success and effectiveness once launched. You can also take the course yourself. Stepping into the students' shoes will give you a whole new perspective and help you create a better learning experience.
5. Ensure stakeholder support
The success of your first eLearning startup depends largely on the support you receive from your stakeholders. This term applies to everyone affected by the training course, from employees to managers. If you convince them early on of the benefits and value of your project, they will be more likely to promote and support it once it is launched. Therefore, share with them the key benefits of your course and even involve them in the development process. When asked for their opinion, they will be more invested in finding out what the end result looks like.
6. Prepare to manage feedback
The last thing to keep in mind is how you will handle feedback. When starting any new project in business, and especially training, it's important to have a system in place to collect and analyze feedback. How it looks is up to you. Perhaps you can do a survey or incorporate an end-of-course review option. In any case, carefully filter this data and use it to optimize the experience for future users and eLearning programs.
What happens after launch?
Of course, the pre-launch phase is followed by the post-launch phase, which also requires you to take certain steps to get your eLearning program up and running. Keep engagement levels high by staying in touch with students, offering tutorials and updating content. Follow the tips we've shared in this article and you'll be sure to engage your audience and make your first eLearning a total success.