The psychological health of young minority girls in rigorous academic environments took center stage on the second day of Barnard College's National Conference on Girls' Education with a conversation with bestselling author Rachel Simmons.
This year's Whole Girl conference, which will bring together school leaders, teachers and all types of educators of girls and gender-expansive youth, is the first ever. The convocation was organized by the Student Leadership Network (SLN), a nonprofit organization that helps young people in diverse, underserved communities access higher education. It operates The Young Women's Leadership Schools (TYWLS), a network of public schools for girls and gender-diverse youth with thousands of students in New York City, as well as Young Women's Leadership Network schools across the country.
TYWLS uses what they call the Whole Girl Education framework, which has four main goals: early college and career awareness, STEM, health and wellness, and leadership. However, an environment of academic rigor can put a lot of pressure on young girls, which was the subject of last Friday afternoon's plenary session.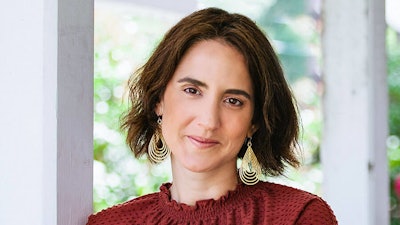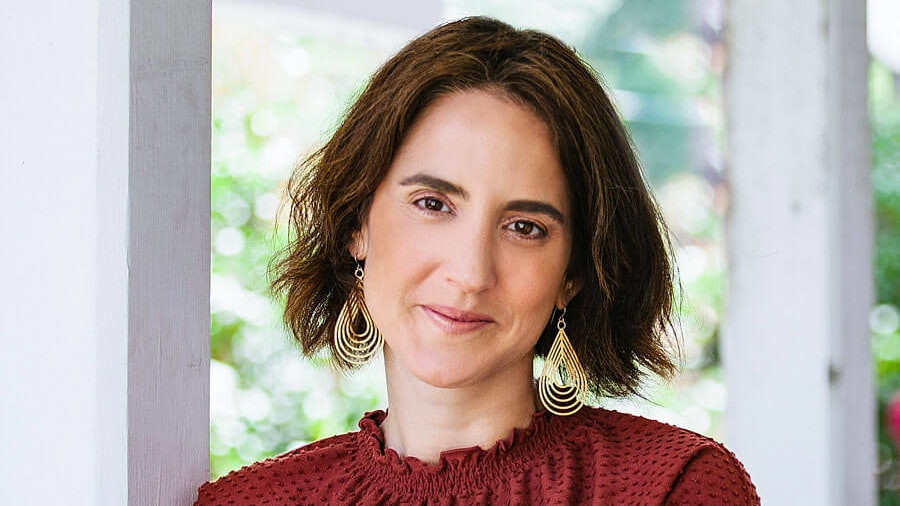 The interview featured Simmons, whose first book, Odd Girl Out, based on research conducted at TYWLS' East Harlem School. She said it's critical for teachers to make sure young girls have what she called a systemic lens — understanding that many factors can influence an event. All girls will encounter a problem at some point and it is important for them to realize that it is not just their fault: a failed test could have been caused by extracurricular activities or caring responsibilities.
"If you don't have that awareness, you lose that shield," Simmons said.
Simmons also suggested that teachers be honest with students so students will be honest with them.
"Don't act like you have it all together," she said.
Being a little vulnerable can create a psychologically safe environment for students to easily ask for help—an interpersonal risk for many students. It's important, Simmons said, to let them know it's okay to screw up.
Perfectionism is endemic in the students Simmons has encountered.
"The tendency to overwork these girls breaks my heart," she said.
The question of how to strike a balance and stay mentally healthy is one that Simmons admitted she doesn't have a complete answer to. However, she said self-care is critical and shouldn't be seen as a reward or something extra, but an essential part of everyday life.
"We have to model that as educators," Simmons said. "We are in a very bad place. If they don't see us giving it a minute, then it's really hard for us to explain it to them."
Setting boundaries is another critical skill for students, Simmons said, including learning to say "no," how to say "not now," and how to ask what they can say no to.
Simmons also spoke about her own work, which has recently expanded to adult women. Simmons does leadership work and executive coaching at PayPal focusing on empowering women in the workplace, a program that will soon expand to Black and Latinx workers.
"I teach mostly white men how to develop underrepresented talent," she said.
Simmons' work focuses on the idea of ​​sponsorship, a level of involvement beyond mentorship in which more experienced workers directly advocate for protégés, such as recommending them for high-profile projects that could lead to promotion.
It's a concept that can easily be applied to schools, said Diana Beltrani, a conference attendee who was previously an assistant principal at TYWLS' Brooklyn school.
"If you're looking at AP classes and who should be taking them, you might have students who won't advance, but the teacher will know they should be in that class," she said. These teachers can make sure that the student gets the opportunity.
During the first two days, the conference also featured more than 20 breakout sessions on various topics. Some touched on administrative skills, such as how to engage new staff to retain leaders, how to understand one's own leadership style and make it as effective as possible, and how to use national data sets to improve teaching. Others have focused on using the Global Girls' Bill of Rights as a lens for advocacy, black girls navigating white institutions, and creating trauma spaces that promote healing. There were even sessions combining different skills with dance, improvisation and drumming.
The conference concluded with a final round of workshops, including workshops on the importance of ritual in building connected communities, classroom collaboration to strengthen belonging, and ways to involve the community in your classroom. The last speaker in the plenary was Dr. Bettina L. Love, William F. Russell Professor at Columbia University's Teachers College, whose research focuses on strengthening public education through abolitionist learning, anti-racism, and black joy.
Jon Edelman can be reached at JEdelman@DiverseEducation.com