The Military Adventures of Alexander the Great: An Animated Documentary Shows How He Conquered Most of the Known World (336-323 BC)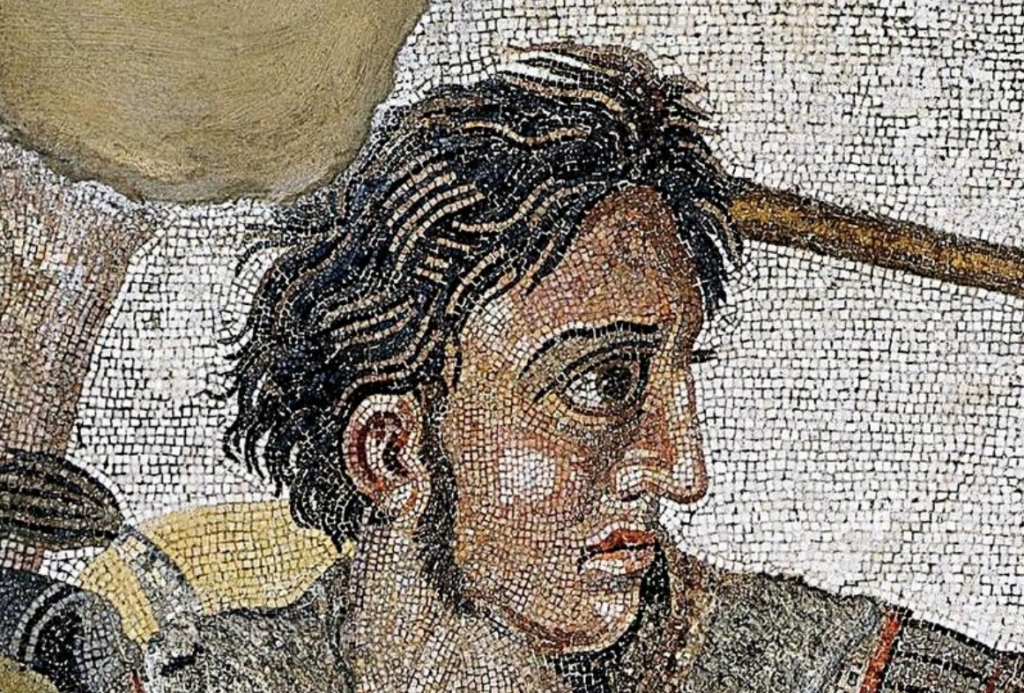 To learn about history is to learn about war, or so it might seem if you go back far enough in time. And in any age of antiquity, few could equal Alexander the Great's mastery of this art. After becoming a sort of Macedonian in 336 BC, at the age of 20, he spent ten years conquering other lands to build a vast empire stretching from Greece to India. How he did it is the subject of the nearly hour-long Epic History TV video above, which traces Alexander's life and rule over ever-widening swathes of the then-known world.
The production, which recreates all the battles of Alexander's conquest not only with maps but also with 3D animation, allows for a clearly legible kind of violent conflict that, admittedly chaotic when experienced on the battlefield, can also be difficult to follow in the pages of a textbook.
Its graphics and narration break down everything from how Alexander initially organized his troops to how he responded, blow by blow, to the movements of the enemy forces. All of this added up to a military strategy that kept Alexander undefeated in battle despite often being outnumbered, the details of which are still being studied today.
In the mid-twenties, Alexander conquered the once mighty Persian Empire. But with ambitions befitting a victorious young man—not to mention one taught by Aristotle himself—he would settle for nothing less than to rule the world, or at least the world, as the Greek in the fourth century BC and before his death in at the age of 32 he was able to come close to this goal. That he was defeated by disease and not by war is one of the great ironies of history, given that he personally led his soldiers into all their battles. That Alexander's name is remembered well over two millennia after his death, it's safe to say he wouldn't have been surprised.
Related Content:
A History of Ancient Greece in 18 Minutes: A Fast-paced Primer Narrated by Brian Cox
The Rise and Fall of the Great Library of Alexandria: An Animated Introduction
History of the Byzantine Empire (or Eastern Roman Empire): An Animated Timeline Covering 1100 Years of History
How Arab translators helped preserve Greek philosophy … and the classical tradition
Sun Tzu's The Art of War: An animated chapter-by-chapter breakdown of an ancient Chinese treatise
Learn Ancient Greek in 64 Free Lessons: Free Online Course from Brandeis & Harvard
based in Seoul, Colin Marshall writes and broadcastson cities, language and culture. His projects include the Substack newsletter Books about cities, book The Stateless City: A Walking Tour of 21st Century Los Angeles and video series City in cinema. Follow him on Twitter at @colinmarshall or on Facebook.