The Chicago Dream Conference welcomes new members fighting for educational equity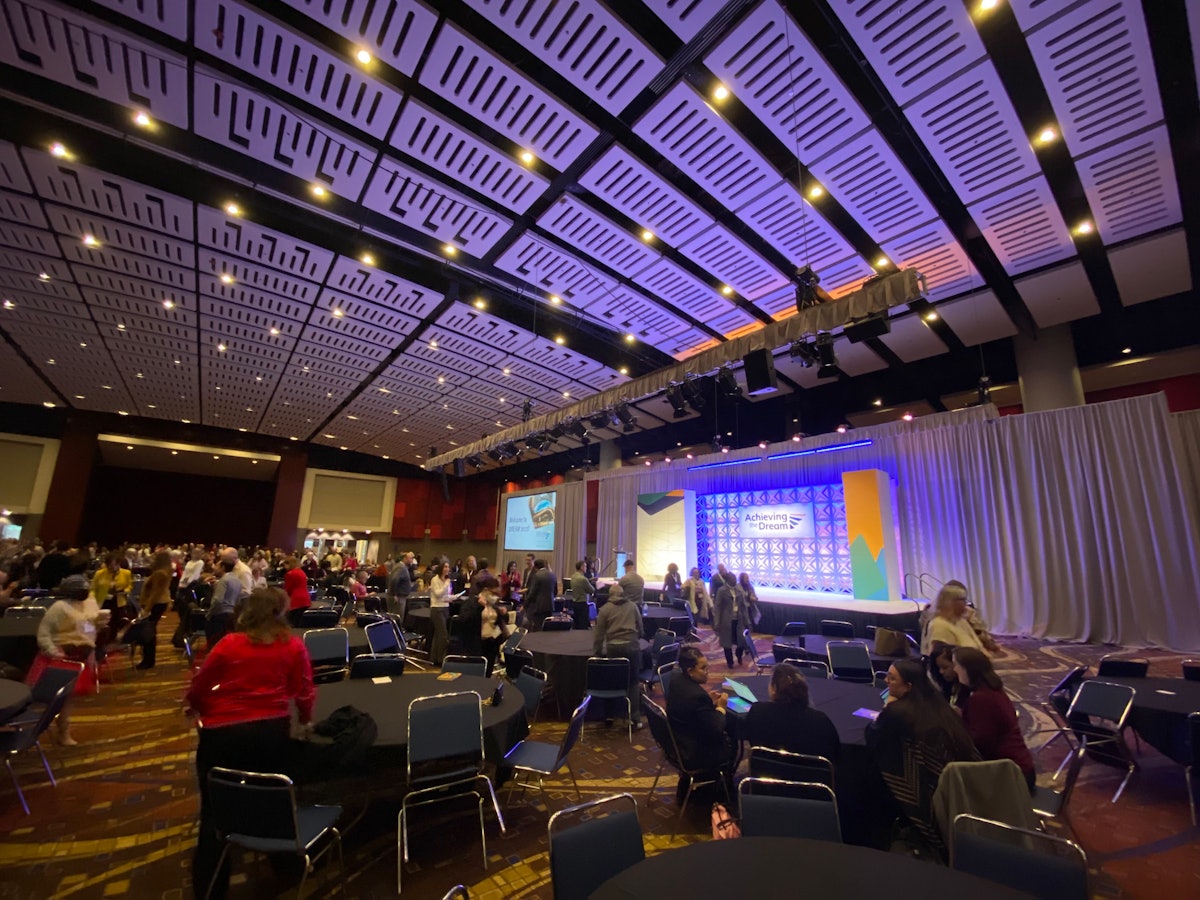 Energy and excitement filled Chicago's McCormick Place Convention Center as more than two thousand community college leaders, faculty and staff gathered to share stories of access, equity and inclusion at the Dream 2023 conference. The four-day event connects educators in the Achieving the Dream (ATD) network with more than 300 community schools and beyond who are working to close achievement gaps.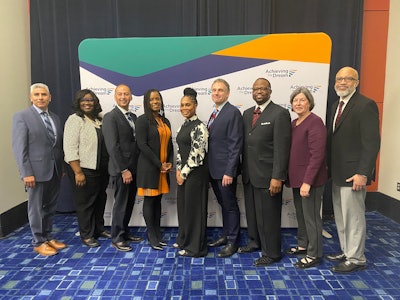 Dr. Karen A. Stout, president and CEO of ATD, welcomed attendees and praised the increase in completion rates for black students at community colleges. Stout also acknowledged overall losses in the sector, particularly among black students, whose numbers fell by 26% between 2011 and 2019.
Stout characterized the work to close equity gaps in higher education as Sisyphean, a constant uphill rock push, a brutal battle against gravity that always strives for the top. Achieving the summit will not only support the student on their degree journey, but also the community in which they live.
"The prosperity of the community rests on [community colleges'] shoulders because, perhaps more than any other institution, we are centers of equitable social and economic mobility," Stout said. "Our colleges must be inextricably linked to our communities and benefit from our local location. The best community colleges shape their community while building a new future for it through student support."
The theme of this year's conference, for the first time in person since COVID-19, is access, dynamism, mobility and community impact. The challenge of the work, Stout added, will be to shift institutional design so that it is created through the lens of students and community.
"As a sector, we need to take responsibility for correcting our design flaws rather than burdening students who are marginalized," Stout said. "We must love and care for the students we serve so that all students have a sense of worth and belonging."
ATD also announced the 10 community colleges selected as the first cohort for ATD's new three-year Accelerating Equitable Outcomes program. Funded by a grant from philanthropist MacKenzie Scott, the cohort will receive capacity-building support from ATD to increase the number of students who earn post-secondary qualifications, which in turn will strengthen the communities in which they live.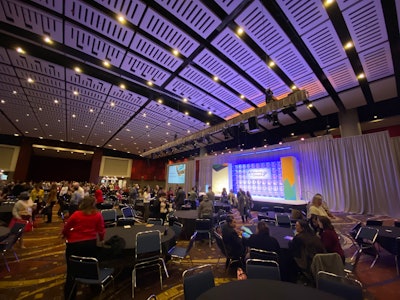 Five of the seven City Colleges of Chicago (CCC) applied to be included in this cohort, and all five were accepted. To qualify for selection, institutions must serve at least 20% Pell-eligible students and have student bodies that are at least 45% Black, Latino, Native American, and Colored.
"The fact that all eligible institutions in the CCC have been accepted is a testament to the foundation you've had for several years in addressing key challenges in student access and completion," Stout said in Wednesday's announcement. "We celebrate you, your commitment, your work and formally welcome you to the ATD network."
The other five community colleges are from California, New Mexico and New York. They will support each other and also receive guidance and training from ATD management and other ATD member schools.
"[ATD] staff and coaches learn as much as possible about what you are already doing in the area of ​​student success. Our real goal will be to help you break down the coherence — what the leverage is, the high-impact practices you can put in place, and how we can support you as an organization moving forward," Stout said. "It's going to be a real partnership, a different approach for ATD, frankly, because we need to understand your context."
Juan Salgado, CCC chancellor, said his community colleges are "already the most affordable higher education engines of socioeconomic mobility and racial equity." But despite their efforts to increase access and opportunity for all, equity gaps persist.
"We must and will eliminate [those gaps] to achieve the vision we have for our city, and ATD will be incredibly helpful in that effort," said Salgado.
This inaugural cohort will have the opportunity to learn from institutions such as Odessa College in West Texas, whose ATD membership has helped them achieve a 96-97% completion rate across all courses, and William Rainey Harper College in Palatine, Illinois.
When Harper College entered the ATD in 2009, their graduation rate was just 14%. Today, their graduation rate has jumped to 38%, an achievement that Harper College President Dr. Avis Proctor recognized as significant but "still not good enough".
Proctor said ATD's academic assessment tools have helped her institution and others as they embark on a "whole college transformation."
"ATD understands the moral imperative, the mission to be there to help those who need us most, to ensure access and success," Proctor said. "We focus on equitable outcomes upon completion, which is key to ensuring that all of our students enter careers with living wages and enrich our community—that's our ultimate goal."
Liann Herder can be reached at lherder@diverseeducation.com.