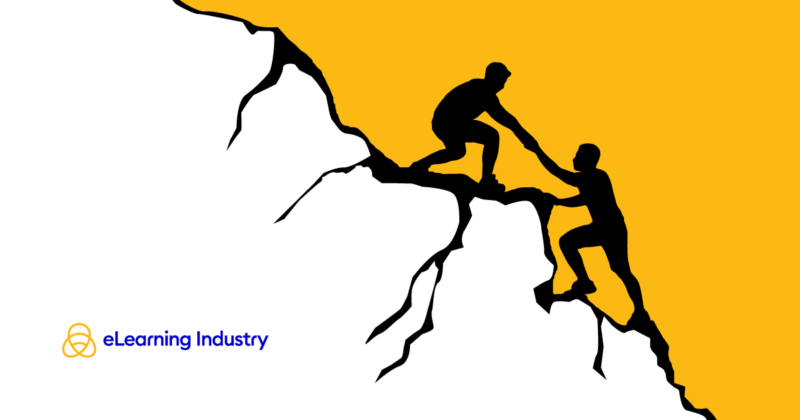 Turkey-Syria earthquake: How to help those affected
An earthquake with a magnitude of 7.8 struck central Turkey and western Syria in the early hours of Monday, February 6. Its epicenter was 34 km (21 mi) west of Gaziantep province, but it was felt as far away as Lebanon and Israel. With several aftershocks, the strongest measuring 7.5, the aftermath is heartbreaking, with more than 9,000 and 3,000 dead in Turkey and Syria, respectively. However, the death toll is rising by the minute as an unknown number of people remain trapped under the debris in sub-zero temperatures. Following the devastating impact of this tragic event, we are sharing some humanitarian organizations that you can donate to and support the earthquake victims.
Earthquake impact
As with all natural disasters, even if the event itself lasts only a few seconds or minutes, its effects are always significantly longer. At the moment, tens of thousands of people are homeless because their houses have collapsed or are in a precarious state. Many have taken refuge in shopping malls, stadiums or mosques as aftershocks continue to rock the affected areas. In northwestern Syria, the situation is just as dire, with almost 4 million people already in need of humanitarian aid.
As for the other long-term effects of this earthquake, Türkiye's already shaken economy will take another hit as physical damage is expected to reach several billion dollars. In addition, the recent COVID-19 health crisis has already put excessive pressure on the country's health system, which is now called upon to care for more than 50,000 injured. And let's not forget how much this disaster affects children. In addition to injuries, displacement and extreme weather conditions, children will also lose access to educational facilities in the foreseeable future.
Help is coming from all over the world
The crowning glory of this whole tragedy was the response from around the world. More than 80 countries offered humanitarian aid and practical support. To name a few, India, Romania, Spain and Switzerland are sending teams of trained rescuers and search dogs. The UK is sending seismic listening devices and concrete cutting equipment to help rescue teams. Greece is implementing earthquake diplomacy, an agreement initiated when both countries were hit by violent earthquakes in the summer of 1999. Since then, both countries are expected to put aside their political differences and offer help if their neighbor is in need. At this moment, a military cargo plane with special forces rescuers, humanitarian and medical supplies, sniffer dogs and doctors has already arrived in the area.
How to help
If you want to donate, here are some humanitarian organizations you can donate to that are offering help in affected areas.
UNHCR (United Nations Refugee Agency)
The UN refugee agency is helping people in Türkiye and Syria cope with freezing temperatures with tents, blankets, warm clothes, mats, etc.
UNICEF
The United Nations International Children's Emergency Fund (UNICEF) is in the midst of crises in Turkey, Syria and many other regions of the world. Their efforts are focused on the protection and support of unaccompanied children.
Syrian American Medical Society
Since 2011, the Syrian American Medical Society has offered medical assistance throughout Syria by financially supporting hospitals, training Syrian medical personnel, and providing basic medical equipment when needed. During this crisis, they continue to provide emergency aid to earthquake victims.
White helmets
The White Helmets is a non-profit organization of more than 3,000 volunteers that helps the Syrian community by providing needed equipment and manpower for search and rescue operations. Previously, they helped deliver medical aid to patients with COVID-19.
Save the children
In northwestern Syria and Turkey, Save the Children is working hard to assess the damage and needs of vulnerable children. The organization is working closely with the local government and has already set up an emergency response team as well as provided winter kits to keep the affected communities warm.
Doctors Without Borders
As always, MSF is on the front lines of further disasters with far-reaching consequences. Their continued presence on Syrian territory allowed them to be among the first responders when the earthquake struck.
Humanitarian Aid Foundation
Since 1992, the IHH Humanitarian Relief Foundation has supported communities that have suffered any type of disaster. With the donations they receive, they are able to provide water, food, clothing and shelter for many victims.
Conclusion
Natural disasters are always there to remind us of the fragility of life and the importance of sticking together. Despite our political, social or economic differences, people always support each other when disaster strikes. During this current crisis, which has affected millions of people who have already faced their own struggles, we are reaching out to our community and asking you to contribute in any way you can. Donate to one of the organizations we've linked in this article or, if you can't afford it, share this article to spread the word. Additionally, communicate with your local organizations that can collect clothing, food or hygiene products to send to affected areas. United, we are stronger and can overcome any challenge.