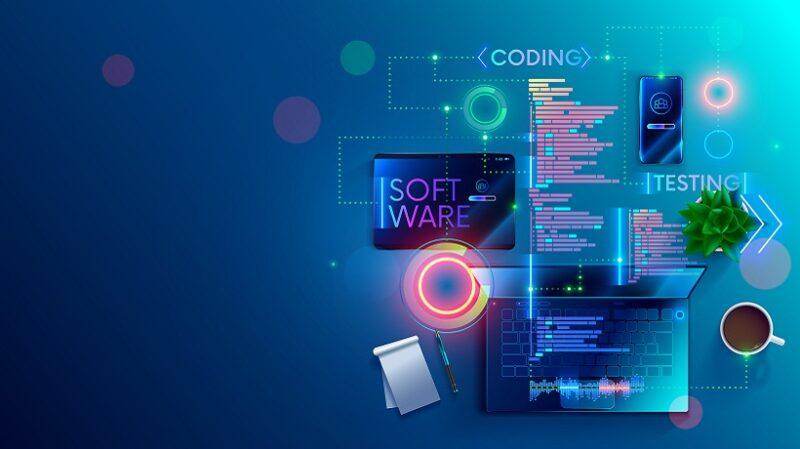 Your Guide to Education Software Development Spending
The popularity of educational mobile apps is currently skyrocketing. Education-related apps are the most downloaded in the Google Play Store. Educational app downloads are number two in the App Store. Online education market revenue is expected to reach USD 166.60 billion in 2023, growing at a CAGR of 9.37% during 2023-2027. All in all, educational apps are among the most downloaded and the numbers are huge! More and more people are interested in and prefer mobile learning. Factors such as the complexity of the idea, development team, and location must be considered when determining how much it costs to create educational software. Working with an educational software development company is the best method to maximize your idea while getting the best estimate.
Calculating the cost of creating educational software is challenging. The average cost to build an MVP stage is between $15,000 and $50,000. However, the total price can be anywhere between $10,000 and $100,000. A minimum viable product, or MVP, is educational software with fewer features and lower cost than an app with all the features users want.
Important elements affecting the cost of creating educational software
Here are some of the factors that affect the cost of developing an educational software product:
Program complexity
The ambiguity of your idea will determine how complex or simple the educational software will appear. Software development costs decrease with simplicity. Building learning platforms with basic features is cheaper and takes less time. This is essential if you want to develop premium language learning software with a focus on quality.
Technical details of the platform
Funding is also affected by the specification of the app, especially if it is designed to work on both Android and iOS. The cost of developing a mobile-compatible educational app requires premium features that impact the overall budget.
A developmental approach
User experience (UX) and speed are usually better when building native mobile apps. It is therefore more expensive. If you want an app with lots of sophisticated features, native app building is the best choice. However, a hybrid solution will work if you are trying to develop a straightforward product.
Complexity of UI/UX design
User experience and user interface (UI) have largely taken center stage among software development firms in recent years. Users can choose an app with a user-friendly style, simple navigation and high functionality because there are so many options available. Costs will naturally increase the more you focus on improving the user experience.
Financial agreement with your technical partner
Depending on the development team you choose to work with, development costs vary widely. The price will depend on the contract you enter into with the external development team, if you choose to do so. Two common expenses for developing an eLearning application are promotion and maintenance. Updating your app's features, fixing serious issues, scaling servers and many other things are all necessary to keep it up to date. Based on the MVP price, maintenance of the educational software will run between $4,000 and $8,000 per year. It accounts for 15 to 20% of initial development costs. In addition to management, you need to promote your software to ensure it reaches the target market. Finally, there are some other costs to consider:
Team size
Product owner compensation is affected by the number of people on the development team. Most software development firms are developers, team leaders, QA engineers, and UX/UI designers. In the long run, outsourcing will make it easier to find the best team for the task, reduce costs and avoid organizational problems. The cost of creating educational software is significantly influenced by the number of employees. If you have decided to create an educational website for all target groups, you must take these considerations into account.
Gamification
Implementing advanced gamification tools such as 3D graphics, complex game mechanics, VR, AR and artificial intelligence can be expensive and challenging. There are less complicated and cost-effective tools such as reward schemes, points, battle modes, tests, quizzes and achievements that are excellent for attracting and motivating players despite their simplicity. This can have an impact on the overall price of the educational software.
Get started with educational software development today
The world of online education is challenging, yet financially rewarding. You need to be aware of the group you are trying to reach, how different each student is, and the best way to communicate with them. It is difficult to complete this work alone. Therefore, make sure you have a team of professionals to help you design your educational software. This makes it easier for you and gives you more time to work on the program. The best EdTech companies have extensive experience in creating educational software. Their professional teams can help you build comprehensive learning software by ensuring they fully understand your company's goals, target market and stakeholders.