San Diego State University (SDSU) plans to rename two of its buildings, West Commons and East Commons, after notable SDSU figures, veteran astronaut Dr. Ellen Ochoa and mathematician Dr. to Charles B. Bell Jr.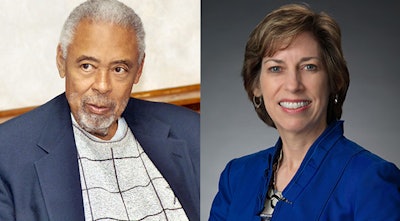 Each building name is to remain for a minimum of 15 years.
Ochoa will be honored with the renaming to West Commons Ellen Ochoa Pavilion. He is scheduled to attend the dedication ceremony on May 5.
In 1993, the optics researcher and NASA astronaut became the first Latino in space. She then went on to fly four space shuttle missions, clocked over 978 hours in orbit, and was on the first space shuttle flight to dock with the International Space Station. Ochoa was also the first Hispanic female director and the second female head of the Johnson Space Center.
"As a Latina, scientist and leader, Ellen is a trailblazer who has made incredible contributions to her field, our university and young minds around the world," said SDSU President Dr. Adela de la Torre. "The Ellen Ochoa Pavilion will serve as a physical reminder for students of all backgrounds to break barriers and 'reach for the stars.' SDSU is so proud to honor her as an alumna."
Bell will be celebrated by renaming East Commons the Charles B. Bell Jr. Pavilion. Bell was the second black faculty member at San Diego State College (SDSC) and the first black faculty member to achieve tenure. He was also the first black student at the University of Notre Dame to receive both a master's and a Ph.D.
He previously worked as a research engineer at Douglas Aircraft Company and then taught at schools including Xavier University, Stanford University, SDSC, Case Western Reserve University, University of Michigan, Tulane University, and University of Washington.
Outside the US, he also visited the Mathematical Institute in Amsterdam, the University of Madrid, the University of Vienna, the Institute of Statistics at the University of Paris, the University of Erlangen in Germany, the Mathematical Conference in Moscow, the Indian Institute of Statistics, and the University of Ife.
Bell died in 2010. His wife, Mary Bell, will attend the dedication ceremony on April 3 with their three children and other family.
"For hundreds of students in the late 1950s and early 1960s, Charles Bell was the first black professor they had ever seen," said Dr. J. Luke Wood, SDSU's vice president for student affairs and campus diversity. "His standing at the front of the classroom sent a powerful statement to students of all races, and he served as a role model in his career as one of the leading black mathematicians of his time."