Rutgers University's plan to merge New Jersey's two largest public medical schools, New Jersey Medical School and Robert Wood Johnson Medical School, has proven controversial, NorthJersey.com reported.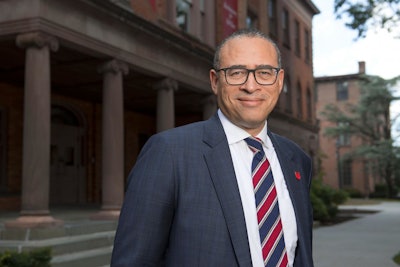 Faculty concerns and disagreements over the potential merger culminated on July 21 in a vote of no confidence in Rutgers President Dr. Jonathan Holloway by the University Senate.
Critics argued the Board of Governors rushed to approve the move on July 10, just three days after a report on whether medical residency opportunities for top students could be weakened by the merger. According to the vote, Holloway allowed the Supreme Council to vote on the medical school merger even after the Senate asked to postpone the vote.
The senate also called on Holloway to put the merger on hold until the university senate reviews and decides on the merger proposal. The merger would take five years.
The merger would provide medical students with university, private and safety-net hospital experiences with access to more clinical internships, electives and patient experiences without the current administrative hurdles, said Dr. Brian Strom, chancellor of Rutgers Biomedical and Health Sciences. Separating the two schools creates an "artificial separation" that hinders teaching, care and reputation, he said.
However, opposing faculty say such a merger would bring little benefit to clinical care and medical education, given that the two schools work together anyway. Such cooperation needs to be improved, but not through a merger that would add another administrative layer to the stressed system of two under-resourced schools, said Dr. Laura Willett, who taught and practiced primary care at Robert Wood Johnson.
Other concerns about the merger include larger class size issues affecting students' chances at prestigious residency programs; pressure on quality of life and physician commuting; and concern for salary and work schedule for faculty; and reduced attention and resources for Newark's already marginalized and low-income residents.