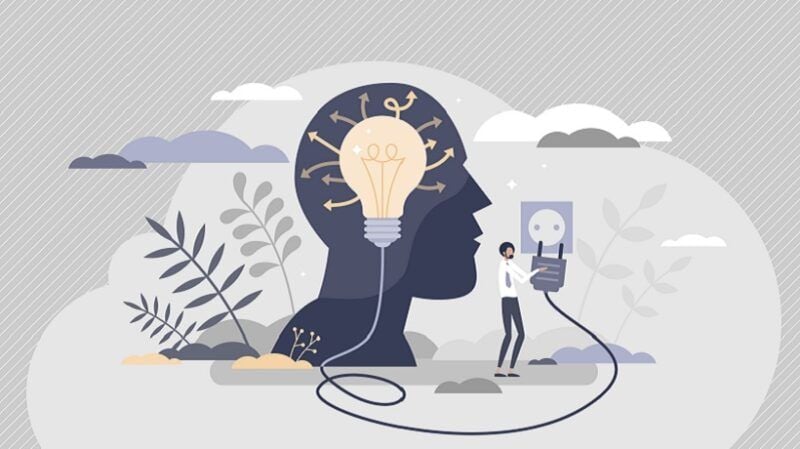 How to optimize your L&D investment
In 1820, only 12% of the world's population could read. Since then, the number has improved significantly. Currently, at least 86.3% of adults over 25 are literate. Learning and Development's (L&D's) role is to increase learning opportunities by helping people improve their skills, as well as inspiring others to learn too. However, like any other department, learning and development has its investments that everyone must work hard to maximize. The purpose of this article is to find strategies to maximize our resources while maintaining the same high standard of work, and we have nine ideas. So let's explain them one by one!
9 ways to optimize L&D investment while maintaining high standards
1. Internally on board
The first cost-saving measure you can take when hiring new employees is to develop an onboarding process in-house. You can also build an internal training team to help new hires familiarize themselves with the company's strategy, processes and opportunities, treating the onboarding plan as a scalable opportunity. Here you can also promote your onboarding strategy as a best practice for all company departments looking to optimize costs.
2. Create internal processes and resources
In addition to the onboarding buddy system, it will be very useful for each new employee to always receive additional documents that will give them more confidence once they start working. Examples I would like to mention are processes, procedures, useful links, manuals, etc. The good thing about this practice is that we can develop everything in-house, and we can also further involve our team in developing these types of materials to enhance work efficiency. The more accurate information we present to our team, the more prepared they will be.
3. Hire only the people you need for your learning projects
In order to hire only as many people as you need, it is essential to do a realistic analysis of the needs of the team from the beginning. It's okay if after three months or six months you decide you need more people, but it's better to hire for what you need than to hire seven people and realize that three people can do the job. Imagine not only the financial cost if we hire more people than necessary, but also the fact that so many employees will be in a situation where they will lose their jobs after some time. It is better to prevent this than to try to find a crisis solution afterwards.
4. Develop interactive online training
Another solution for optimizing L&D investments is:
Spend some time developing online development training that can be accessed by all members of your team, your organization, and from anywhere. This allows you to always have access to training opportunities and improve the skills of your team.
Find other free webinars that would benefit your team's activities and help them in their careers. These can be easily promoted through various internal programs including newsletters, learning days, learning office hours, etc.
5. Use tools with lifetime licenses
We have many tools and resources at our disposal, but not all of them meet our requirements or provide what we need. The best way to maximize our L&D investment is to get a lifetime license that allows everyone on the team to use the tool anytime, anywhere, for as long as needed. As a result, you and your team will be able to advance your work processes and use the item more often.
6. Invest based on your needs
If you need to invest in specific resources or tools, buy only according to your needs, not what others are buying. The goal of your learning project may not be the same as someone else's, and if something is important to other departments or businesses, it may not apply to your project. That's why creating a needs analysis and strategy from the start helps you understand your needs and what applies to your projects. Once you know this, you can consider it the right time to invest and ideally not earlier.
7. Start a valuable project analysis
Start with a concise and accurate needs analysis, whether you need to create a new L&D department or develop a specific project with your existing team. This will help you:
Know exactly what you need.
Plan your resources better.
Optimize your team costs.
Work more efficiently.
Share best practices.
Apply the method in any other future projects and be predictable in their execution.
8. More in-house expertise and fewer external providers
The value of taking the time to train your team and prepare your employees pays off in both the long and short term. With their potential to grow and leverage their knowledge, these people can mentor new employees, work as consultants for your teams to help other employees, train others to perform their tasks more effectively, develop training resources and materials for other teams and clients. , and more. Offering your team the chance to learn new things and constantly improve their skills through internal company libraries, tutorials and projects, learning office hours and training can be a better use of your time in the long run than spending money only when you have to.
9. Improve work efficiency
Being efficient can help you and your team solve problems faster, act quickly and maximize your L&D investment. How? Once you identify ways to increase team productivity, such as by purchasing automated tools, uniform and efficient tools, involving the team in managing small projects, etc., your team will be better able to assess circumstances and quickly resolve potential issues. Over time, they will also become more proactive, learning when to say "yes" or "no" and understanding when to come up with an alternative for "no".
Assessment
To perform at the highest level and to know what to pragmatically invest in in terms of labor resources and people, I hope that the above information will be of benefit to anyone who wants to either build a new L&D department or a new L&D project.