In the aftermath of the riots, Coe College addressed matters head-on and made meaningful changes.
Coe College in Cedar Rapids, Iowa, has consistently performed well in all four institutional pillars of Diverse Organizational Impact and Transformation (DOIT). A year ago, Coe was the only college or university to earn a B or higher in all four pillars. But during the 2021-22 academic year, there were concerns about diversity in leadership. Over the summer, the college took decisive action—hiring Donald Jaamal as dean of Diversity, Equity and Inclusion (DEI) and Title IX coordinator.
"In these early days, I am acclimating to the institution, assessing the campus climate, building relationships with faculty, staff and students, and becoming more connected to the local community," says Jaamal. "Understanding the perspectives of the Coe community members affected by these issues was invaluable."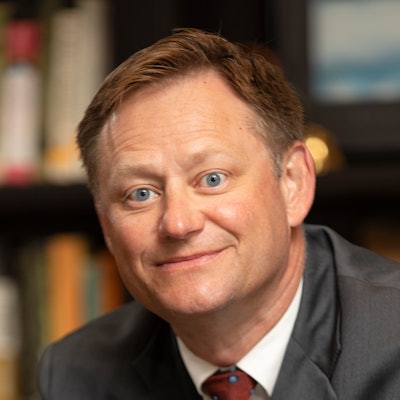 Address matters directly
Issues arose when a longtime trustee and Coe alum raised diversity-related concerns about the college's presidential search. The dispute led to the resignation of two administrators. Demands from members of the Coe community, including Coe's Black alumni, followed. In addition to Jaamal's hiring, there have been calls for a committee to address discrimination, racism, diversity and inclusion.
Jaamal, who has worked in various positions in higher education for more than a decade, says it was very important to listen before starting programming development. "This role requires a high level of collaboration," he says. "My goal is to help the institution be more active in raising collective awareness of institutional injustices so that we can promote systemic change involving both internal and community stakeholders."
While Coe had previous diversity officers, Jaamal is serving in an expanded capacity, which is what students, faculty and staff have requested. She leads the DEI office, coordinates campus-wide diversity initiatives, develops educational and outreach events, and represents Coe's DEI mission within the community and within higher education.
Coe College President David T. Hayes doesn't deny it's been a tough time, but says the college is working to meet every challenge. After going through the worst of the COVID-19 pandemic, he suggests the fall semester was uplifting.
"We still have a lot of challenges and work ahead of us, but a university campus full of energy and life is a really great place to learn and grow," says Hayes. "Having it fully come back this year will give everyone joy and gratitude."
A Diversity, Equity, and Climate Survey from the Higher Education Data Sharing Consortium is planned for spring. "It aims to identify strengths and areas for improvement, as well as measure progress on key diversity, equity and inclusion initiatives to better understand the perceptions and experiences of students, faculty and staff," says Jaamal.
With the help of the student organization Justice, Diversity, Equity and Inclusion, the college expects to launch a diversity ambassador program to foster meaningful dialogue. Ambassadors will also help students recognize and respect cultural differences and similarities. There will be a civil rights tour during spring break and a visit to the George Floyd Global Memorial at the end of the spring semester.
"Additionally, we are working to develop The Lowery Initiative to help retain our young men of color and create employee groups to help retain our employees from diverse backgrounds," says Jaamal.
Strategic planning
Coe is in the process of developing its latest strategic plan.
"While all other areas of interest are still on the table for negotiation, the one component that was agreed to be automatically included was the continued emphasis and growth of all DEI initiatives on campus," says Dr. Angela Ziskowski, interim provost and dean of faculty at Coe.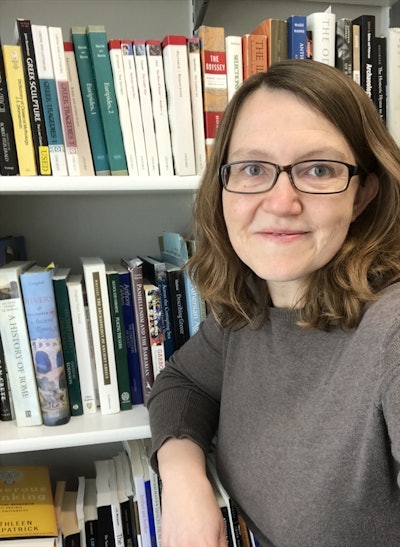 "All stakeholders are committed to making DEI a focus area for the plan, as it was in our last five-year plan," adds Hayes. "We've made progress with this approach, but I hope this next plan will allow Coe to bake these efforts into the fabric of Coe itself, making it part of our DNA that permeates all the policies, practices and culture of the college."
There have been substantial changes to the structure of the board, adding faculty and student voting representatives to all board committees to ensure that diverse voices are heard, Ziskowski explains. "We don't assume that DEI happens in one campus office or that it can be distilled into specific programming or training," he says. "Inclusion must be part of the school culture and the ethos of our campus."
Margaret LeMay, an assistant professor of English who teaches creative writing, says that every individual in her classroom environment has an equal seat at the table. "My classes affirm that: a.) each person's perceptions, visions, and voice are unique to them and their lived experiences; b.) a blank page is blank for every writer, every time; and c.) as writers, we understand and should re-understand reading and the fundamentals of writing as we go and grow and change," says LeMay.
LeMay says she incorporates a respectful tone and environment in her course design, readings, discussion structures and content. All students take a social identity round at the beginning of each term. This round asks about race, gender, pronouns, age, disability, socioeconomic status, religion, and sexual orientation. No student is required to answer any question that he or she is uncomfortable with. Students are invited but not required to share their answers with the class, and they will submit their answers to LeMay.
"Every person's creative writing reflects their previous experiences, expressions and influences," says LeMay. "Taking an equal seat at the table means that we listen to the writings of others and respond to them with those facts in mind. We approach each piece of creative writing on its own terms, assuming that it can speak to aesthetics and terms that our own experience has not yet allowed us to learn or understand."
Innovation
Coe further develops and supports community partnerships with businesses, organizations and others in the Cedar Rapids area.
The Coe College Center for Health and Society, which opened earlier this year, is an interdisciplinary/multidisciplinary space for collaboration and conversation about health, wellness, the environment and communities. It enables an intentional focus on health across the liberal arts and facilitates dialogue about the future of health care. Coe students can explore careers in mental health and clinical health care. They may also choose to integrate health and care into other fields of study.
A new general education program has been approved for the entire school, which will begin in the fall of 2023.
"One exciting component—related but not officially part of our new generation—that was voted on was the demand for diversity across the curriculum," says Ziskowski. "In addition, Coe will expand the Center for Health and Society, and I'm sure the health and social studies minor will expand, as well as the opportunities Coe has for students to work closely with professionals and organizations in the health world."
Although the campus community is back together, the mental health issues that students, faculty, and staff have been dealing with since 2020 remain. In October, the college posted a #NationalStressAwarenessDay social media campaign.
Hayes says personal, social, political and other pressures are undeniable and should be thoughtfully addressed.
"Coe has taken a number of steps to support our community, including wellness and health programming, giving employees extra time off to serve the greater community through a volunteer program, expanding telecommuting and flexible work options, and testing a weekly free lunch. in food services for all employees," says Hayes. "We strive to remain laser-focused on our strategic imperative to make Coe a welcoming and supportive home for every student, faculty and staff who chooses to live and work here."