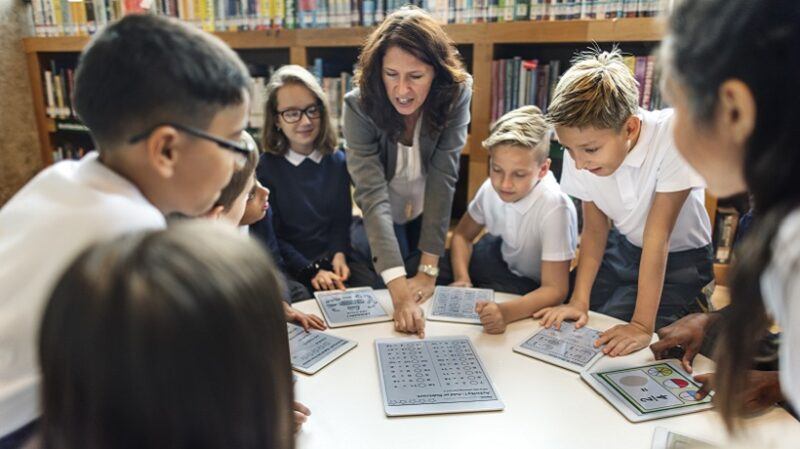 Comparison of teaching methods: Online tutoring vs. Teaching in the classroom
Online tutoring and classroom instruction are both effective methods of education, and the choice between the two ultimately depends on the individual student's individual learning style and personal preferences. Here are some pros and cons of each option to help you make an informed decision.
A comparison of teaching methods: Online tutoring
Advantages
Flexible scheduling and placement
Online tutoring allows students to receive personalized instruction from the comfort of their own home at a time that works best for them.
Personalized attention
Online tutoring often includes one-on-one instruction, which allows for more personalized instruction and provides an opportunity for individual feedback and attention.
Access to a wider circle of lecturers
With online tutoring, students have access to a wider group of tutors from around the world, giving them access to different teaching styles and expertise.
Disadvantages
Technical difficulties
Online tutoring can sometimes be hampered by technical difficulties such as a poor internet connection or hardware issues.
Limited social interaction
Online tutoring lacks the social interaction of classroom instruction, which can be a critical component for some students.
Difficulty with non-verbal signals
In an online environment, it can be more challenging for tutors to notice non-verbal cues and body language, which can make communication difficult.
Comparison of teaching methods: Classroom teaching

Advantages
Social interaction
Classroom instruction provides opportunities for students to interact with their peers, participate in group activities, and build social skills.
Hands-on learning
Classroom instruction often includes hands-on activities, experiments, and group projects that can help students better understand and retain material.
Experienced teachers
In a classroom environment, students have the opportunity to learn from experienced teachers who have developed effective teaching methods over time.
Disadvantages
Limited scheduling flexibility
Classroom instruction is often scheduled for a specific time and place, which may not suit all students.
Limited personal attention
In the classroom, teachers may not have as much time to give individual attention to each student, especially in larger classes.
Limited selection of teachers
In the classroom, students are limited to the teachers available at their school, which can limit access to different teaching styles and expertise.
In conclusion, both online tutoring and classroom instruction have their advantages and disadvantages. Ultimately, the choice between the two depends on the student's learning style, preferences, and individual circumstances.
Is online tutoring more effective than traditional classroom instruction?
The effectiveness of online tutoring compared to traditional classroom instruction depends on a number of factors, including the student's individual learning style, the subject being taught, and the instructor's approach to teaching. Online tutoring has grown in importance in recent years due to several factors, including:
Increased availability
Online tutoring has become more accessible than ever before because it can be done from anywhere, anytime. This is especially important for students who may not be able to access in-person tutoring services due to their location or schedule.
Technological progress
Advances in technology such as video conferencing and online whiteboards have made online tutoring more interactive and effective. With the ability to share screens and collaborate on documents, students and instructors can collaborate in real time.
Personalization
Online tutoring can be highly personalized as tutors can create customized lesson plans that meet the specific needs of each student. This can lead to better academic results and increased student confidence.
Safety and convenience
Online tutoring offers students a safe and convenient learning environment as they can learn from the comfort of their own home without the distraction of a traditional classroom environment.
Cost effective
Online tutoring can often be more cost-effective than in-person tutoring because there are no additional expenses for travel or materials.
Overall, online tutoring offers many benefits that are attractive to students, parents, and educators alike. As technology advances and the demand for personalized and accessible education grows, online tutoring is likely to become an increasingly important part of the educational environment.
How to find the best online learning website
There are several factors to consider when looking for the best online tutoring website. Here are some tips to help you find the right online learning platform.
Do your research
Take the time to research different online tutoring websites and read reviews from other users.
Consider your needs
Determine what type of tutoring services you need, such as homework help, test prep, or subject-specific tutoring.
Look for experienced tutors
Look for websites that employ experienced tutors who have expertise in the subjects you need help with.
Check availability
Make sure the website offers tutoring services at times that are convenient for you.
Consider the platform
Look for websites that offer a user-friendly and easy-to-use platform.
Check prices
Compare prices on different websites to make sure you are getting a fair price.
Look for referrals
Ask for referrals from friends or family members who have used online tutoring services.