The Department of Education's announcement last week of a secret shopper program to investigate schools' recruiting, enrollment and financial aid practices drew mixed reactions. While proponents of the approach welcomed the policy, the for-profit sector and financial aid authorities raised concerns.
The program will use undercover agents — "mystery shoppers" — to test whether schools are following the laws governing the federal financial aid program. According to a press release from the Department of Education, shoppers will check to see if schools in all sectors of higher education are misleading students and families about credit transferability, job placement rates and the future earning potential of graduates.
"Schools that engage in cheating or misconduct are on notice that we may be listening and should clean up accordingly," said Kristen Donoghue, senior director of the Federal Student Aid Office (FSA). "But schools that treat current and prospective students fairly and act within the law have nothing to fear from mystery shopping."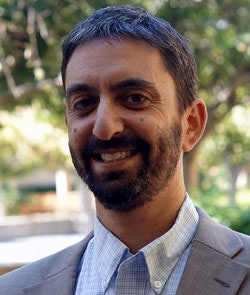 The principle was welcomed by Dr. Oded Gurantz, assistant professor at the University of Colorado, Boulder School of Education, who studies gaps in college enrollment and completion.
"There's a long history of colleges, especially for-profit colleges, not always holding up their end of the bargain," he said. "I think anything that involves the federal government taking a stronger role in monitoring these institutions is valuable."
Dr. Kyle Southern, associate vice president for higher education quality for The Institute for College Access and Success (TICAS), which has called for a mystery shopper program and more oversight, agreed.
"It's a real win for students," he said. "As important as it is to have a secret shopper program to root out waste, fraud and abuse, perhaps more important will be the deterrent effect it would have on institutions that engage in predatory behavior."
He also called it a victory for advocates of racial justice and equity.
"We know who the students are who are most often victimized by predatory institutions," he said. "They're typically first-generation students, they're black, they're Latino.[x]."
However, the secret shopper announcement was also met with resistance. Career Education Colleges and Universities (CECU), which advocates for the nonprofit education sector, criticized the policy.
"Given the current administration's hostility toward for-profit institutions, we fear this self-proclaimed 'tool' will be used as a weapon to further damage private career schools and reduce student choice," he said. Nicholas Kent, CECU's chief policy officer, in a statement.
The statement went on to claim that secret shoppers have been used to investigate for-profit colleges in the past and that the results have been used to unfairly smear them. She pointed to a 2010 General Accountability Office report on for-profit companies' marketing practices that was later found to contain flaws that painted colleges in a bad light. However, the report's conclusion that deceptive practices were widespread did not change.
In an interview, Kent said that while CECU was not opposed to a secret shopper program that specifically targeted schools that showed signs of predatory behavior, he did not think the current program was necessary.
"I think the ministry is creating this fishing expedition where they want to go and have 'fun' at the institutions," Kent said.
He also questioned whether the FSA, which has increasing responsibilities but flat funding, would be able to implement the program fairly.
"It really should be a question for Congress whether or not the department has the resources and the capacity to take this on in a fair way," he said.
For-profit colleges aren't the only group that has raised the alarm. According to Justin Draeger, president and CEO of the National Association of Student Financial Aid Administrators (NASFAA), he has heard from several financial aid offices in various higher education sectors that they are concerned about what the policy might bring.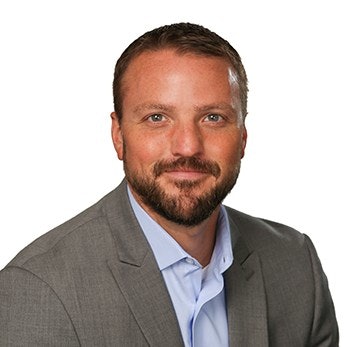 Draeger worries that under-resourced and understaffed schools that make minor mistakes or don't follow financial aid rules perfectly could be lumped in with bad actors who systematically and intentionally harm students.
"No one wants to cover up or provide an environment for fraudulent or predatory behavior," he said. But he argued that "there's a difference between a one-off mistake that a front-line customer service worker might make and a pattern of fraudulent or predatory behavior."
These under-resourced schools, Draeger said, need more support from the federal government to keep them in compliance, not penalties. He also echoed Kent's concern about whether the FSA would be able to run the program well.
"This is not a program you can just throw together," he said. "Whole industries are doing this in an unbiased and transparent way. It will require the resources to hire the right kind of experts to implement it effectively."
Gurantz was also unsure if the program would be effective, but cited other reasons.
"If they punish the bad actors quickly and publicly, I think it could have a positive effect," he said. "If it's a more typical federal process, where it's slow and involves a lot of litigation that drags on for five or 10 years, then it's not going to help students in any way."
He also pointed out that in a divided political environment, the agenda is dependent on Democrats continuing to hold on to power. The FSA, which would carry out the mystery shopper initiative, was disbanded by the Trump administration before being re-established after Joe Biden's inauguration.
"If we're going to bounce between policies and just undo the approach of the previous administration, then clearly nothing's going to happen," he said.
Jon Edelman can be reached at JEdelman@DiverseEducation.com