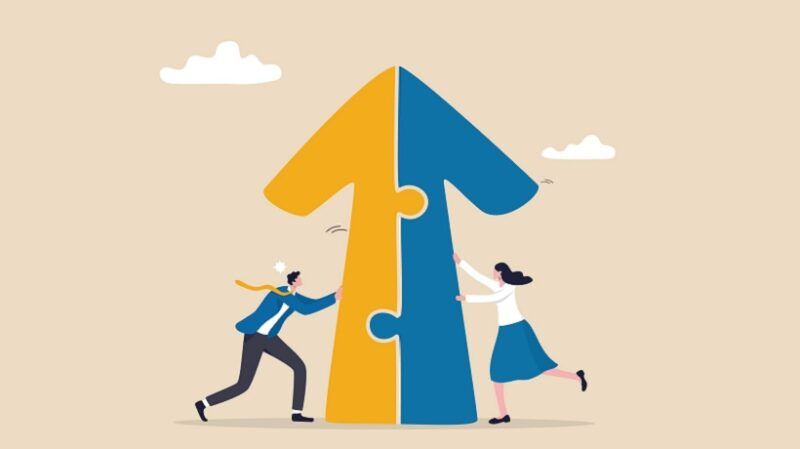 Blues mergers and acquisitions
When companies undergo a merger or acquisition (M&A), it is a time of great change and upheaval. can you relate? Were you part of the acquisition? How did it go? Did you feel like you were joining someone else's house? Were you welcome there? Was their culture like the one you came from? Have you felt like you have two left feet trying to get your sea legs? Are you afraid of missteps? If so, you are not alone. In fact, a study by Harvard Business Review indicated a M&A failure rate of between 70% and 90%.
"Julie, we feel like the stepchild of XYZ," said a former health sciences client. "It's been three years and not a single executive [from the acquiring company] came to visit us," said one major company that was acquired. "We're doing everything we can to preserve our original culture and processes. We strive to keep our team and the community know us as the best place to work"
A unified integration approach to mergers and acquisitions
One of the reasons for the failure of many mergers and acquisitions is the lack of a unifying integration approach. A little human engineering and planning can go a long way. How do you really lead people to change? How do you communicate with people? People often feel very concerned about many factors, from layoffs to skills and benefits, and as a result of this uncertainty, they start polishing their resumes and LinkedIn profiles. The rumor mill is starting to tie its laces and it's off to the races. Internal communication is key, but with the fatigue of Zoom or MS Teams, it's hard to really reach everyone.
The pandemic has made it difficult to meet your new colleagues in person and really feel part of the new culture. So how can companies replace the proverbial "water cooler conversation" to help new and existing team members adapt to change? Companies are also dealing with a mental health and loneliness epidemic that unfortunately started before COVID-19.
M&A and peer-to-peer mentoring
One thing that I saw work really well was establishing a peer-to-peer mentoring initiative. In fact, I had the opportunity to build one with a former colleague of mine who was the Director of Human Resources for her company after their acquisition. She is visionary and very heart-centered, with a great understanding of turnover costs. She wanted people managers who really understood the change underway to match the people managers in the newly acquired company. She also wanted to revive meaningful connections between the two companies to reduce the "valley of despair" feelings she anticipated.
We used the theme "iron sharpens iron" in all our training for its HR managers and created a customized tool for executives to find their own matches through a specialized experience (flash mentoring) that had the principles of speed dating. People at the CXO level for both companies came to the table and signed up as peers, knowing that as iron sharpens iron, we can be sharper and stronger together. No one is better than another and everyone has so much to offer each other.
The goodwill disappeared in the charts and we saw a collective sigh of relief that people had someone to go to to help them weather the turbulence for 6 months (10-12 hours total, including training, was very doable and cost effective). "One of our doctors was planning to leave," another client told me, "but now he's benefited so much from their mentoring relationship that they plan to stay and ride out the storm."
Conclusion
Gallup has conducted extensive research on the value of a best friend at work for greater job satisfaction, retention, collaboration and more. Having a BFF at work is associated with feelings of joy and belonging. I would argue that every M&A should have a peer-to-peer mentoring initiative (or buddy program) in its DNA. Your new team members and senior team members are worth it, and you'll likely save millions in turnover costs, toxicity based on incorrect assumptions, and lost productivity.