Education trends in 2023
Since the start of the pandemic, the use of learning management systems (LMS) to deliver online courses, skills courses, K-12 online schools by educational institutions, and remote employee onboarding has been on the rise. So here is an overview of the LMS trend we can look forward to in 2023.
What is a learning management system?
A Learning Management system is a software application or online web platform that helps teachers and educational institutions deliver quality online courses and share resources, tools and learning materials in and out of the classroom. Primarily, LMS helps teachers to offer tailored learning/classrooms that can be accessed anytime, anywhere without any geographical restrictions.
Why is an LMS important for education?
In addition to offering online and live courses, an LMS helps with management, tracking, and reporting. Statistics show that around 90% of students prefer online learning to traditional learning methods. Here are some tips on the benefits of LMS and why they are important for education.
Complete or partial replacement of face-to-face teaching
Student administration and student records
Management of courses or subjects
Seamless teacher-student/parent communication.
Monitoring student progress in curricular and co-curricular activities.
Higher student engagement and better memory retention when learning from video compared to traditional teaching styles
LMS trends in 2023
Every learning and development (L&D) department brings many strategies for effective learning and student engagement, some of which are listed below and are expected to be trending this year.
1. Personalized learning
Artificial intelligence (AI) ensures unique experiences for each student by analyzing their behavior, the courses they interacted with most, and their learning style using machine learning. This data is then used to determine what is most important to the student and present courses that match that, with the goal of providing a less linear but more efficient path to information retention. Each user thus gets a personalized learning experience.
2. Immersive learning with augmented reality and virtual reality
augmented reality (AR)
Remember the huge hit that was the game Pokemon Go? There is no game strategy Pokemon Go; has an intuitive design in which small, cute creatures are virtually connected to our real world. We can even say that Pokemon Go was the forerunner of applications integrated with augmented reality. Online education will undergo a paradigm shift as a result of AR. L&D managers are already trying to integrate AR into online learning environments. With AR, classroom teaching and online education can be extraordinary, immersive and more interactive, as AR can allow teachers to show virtual examples of concepts.
virtual reality (VR)
Students can visit space and explore key historical moments up close and personal with VR technology, all without leaving the classroom. L&D managers are also trying to integrate natural language processing (NLP) into eLearning systems. A few examples of NLP include Alexa and Siri. Although the use of VR in eLearning systems is still in its infancy, it has the potential to significantly change the way education is delivered online. For example, a science teacher can give students the immersive experience of being on Mars or the moon without leaving the classroom—all that's needed is a VR set.
3. AI based learning management system
Artificial intelligence plays a huge role in eLearning platforms. Lessons adapt to your learning. Artificial intelligence allows you to tailor your learning platform to individual needs, increasing user engagement. AI deep learning helps identify student behaviors and knowledge gaps, and then recommends the necessary lessons and course materials students need to bridge the knowledge gap.
4. Nano learning
We want to learn, but we also want to learn effectively. Attention span is a key component when it comes to effective learning. How much a student understands depends on how much time they spend listening carefully and understanding the lecture the teacher is teaching. Smartphones and other technologies have had a negative impact on the attention span of almost the entire current student generation. In order to effectively teach students, eLearning trends opt for nano learning. According to MIT research, a tutorial video should be no longer than six minutes [5]. In nano learning, lessons will consist of small lessons in the form of videos or interactive games. One such example is Duolingo, a language learning platform in the form of fun mini-lessons that look like games!
5. Gamification
Learning doesn't have to be boring! With gamification, you can build your skills every day with engaging exercises and playful characters, and get rewarded for good performance. If someone gave you a choice between a textbook and a PlayStation, what would you choose? PlayStation of course, right? Who wouldn't forgo reading a book in favor of playing a game? That's right, not everyone chooses to learn dry academic topics. What if we integrated games into education? L&D managers work incredibly hard to use games to deliver lessons because they promote higher retention rates. Gamification encourages participation in training by portraying it as a "thing to play with". Gamification also increases motivation to work and achieve more. According to one statistic, 83% of employees who undergo "gamified" training (online training for onboarding and upskilling employees) are more motivated at work.
Conclusion
Whatever the LMS trend will be in 2023, at the end of the day, creating highly effective, efficient and quality learning experiences is the main motto of any course. Need help choosing a learning management system for your online education business? It's always best to try before you buy! Free trials allow you to determine whether the features and functions are worth the investment.
Further reading:
Editor's note: Check out the LMS Directory to find, select and compare the best LMS software in the eLearning industry.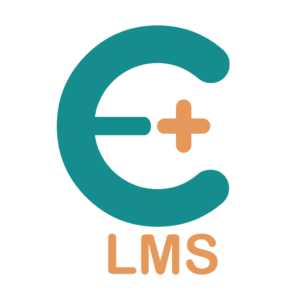 Expert Plus LMS
Expert Plus LMS is a customizable and open source ready LMS. It is easy to use and integrates seamlessly with third-party platforms and plugins. The LMS has been designed with all the tools you need to run an online learning platform.