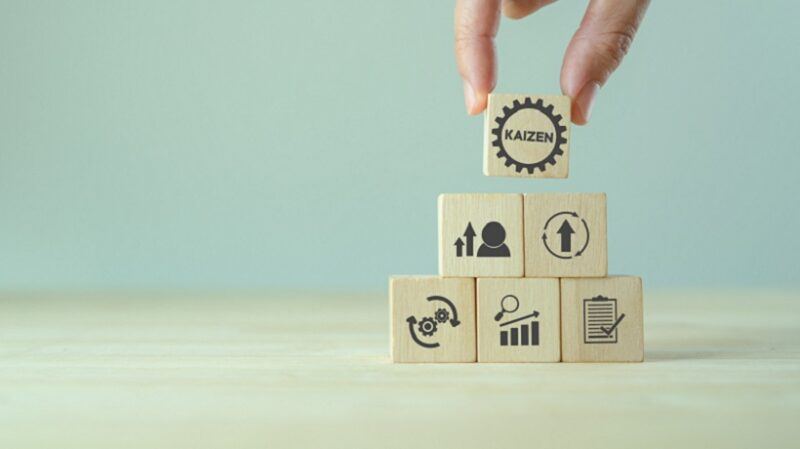 Introducing the Kaizen Culture: Cascade Initiative Instruction Manual
Based on personal experience, it will always be challenging to implement change in an organization, especially if it is a large organization. People will always wonder and doubt the financial and professional impact of the change that will be introduced to them. Terminology and jargon are also ultimately seen as complications. This could be one of the reasons why people who are traditionalists are afraid of changing the processes and the overall culture of their organization.
Continuous improvement is better than delayed perfection
I didn't learn about the Kaizen method until I went on to graduate school. I was fascinated by how the Japanese soaked it up during their economic recovery after World War II. To summarize, it left me with three things:
Doing something, no matter how small of an impact it may have, is always better than doing nothing at all.
The core of the problem is the process and not always the people.
In order to achieve continuous process improvement, everyone must participate.
Now, in our corporate setup as a state bank administrative support specialist, our unit was bombarded with tons of paperwork. This is because we act as the HR business partner of the bank and our customers are the employees themselves, so they are more internal in nature. We want nothing more than to satisfy them through effective services in the following aspects:
Recruitment and promotion
Travel orders for official purposes
Learning and development
Administrative issues/orders
Purchasing/Supply Management
Other human resources and administrative requirements (assigned from time to time)
As we operate in the best possible way in the above aspects, we inevitably have obstacles and drawbacks. Some of these are applicants bypassing approval authorities, inappropriate use of grammatical constructions (e.g. incoherent, inconsistent) in official communication, late approval of applications, slow processing times and ignorance of existing organizational policies.
Sadly, the above issues are having a disastrous impact on our unit's resources. As observed, on average we use two reams of paper per day to print, and the ink cartridge ran out after just one and a half months. Likewise, miscommunication in forwarding policies has been shown to be a driver of delayed transactions. These prevalent issues may be perceived as having a low to moderate impact, but if left unchecked, they can cause significant costs to the organization.
Implementation of Kaizen culture through training
To put out this impending fire, our team came up with the idea of ​​identifying the root cause of the problems, and we unanimously found that it is a process in itself. We have therefore created an instructional manual for personnel and administrative matters to serve as a one-stop reference for our counterparts at headquarters and provincial offices. The handbook consists of six chapters that cover aspects of our services. Each chapter contains an overview, process description, list of documentation requirements, reminders, and process flow maps.
After initially writing the manual, our team decided to distribute its content among our proposed participants and finally gained the support of senior management. We conducted cascading through an online 3-day, non-follow-up session (via Microsoft Teams) with 55 participants, comprised of technical, executive and administrative assistants. Our team served as resource spokespeople in the cascading activity. Our effectiveness was measured using a Likert scale (5–Excellent, 4–Very Good, 3–Good, 2–Fair, 1–Poor) to assess discussions. Below are the ratings obtained:
Topic Average speaker rating
Recruitment and Promotion: 3.98
Learning and development: 4.07
Matters connected with travel: 4.19
Administrative matters: 4.19
Purchase/supply management: 4.21
Other administrative requirements: 4.18
Based on the responses, our team received ratings ranging from 3.98 to 4.21. This has an equivalent additional rating of "Very Good", except for Topic 1, which received only a "Good" rating. On the other hand, because the program is graded, part of the requirements is the completion of pre- and post-training tests, consisting of multiple-choice and true-false questions. Based on the results (n=55), participants obtained an average score of 24 (or 58.50%) of the 41 items on the pre-training test and 32 (or 78%) of the 41 items on the post-training test. . The increase in scores clearly showed that learning had occurred, at 47%.
Conclusion
As observed, the initiative and efforts of our team somehow affected some improvement, at least in terms of participants' knowledge of policies and processes. Kaizen taught us that continuous improvement is a collaborative effort, and to be able to create such a culture, everyone in the organization needs to be involved in participation, and that's what we did.
As for other matters, we are addressing them gradually, as the manual is constantly being updated due to occasional changes in management guidelines. However, the promise of introducing a Kaizen culture is already in place. Things may still be far from perfect, but the positive thinking put into the proposed changes is already an achievement, which is a better milestone than surpassing perfection.