Johanna Bond will become dean of Rutgers Law School effective July 3, pending board approval.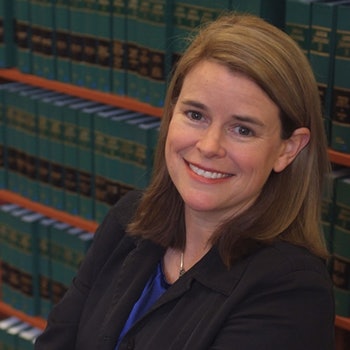 Bond is currently the Sydney and Frances Lewis Professor of Law at Washington and Lee University School of Law and an associate faculty member in the African Studies and Women's, Gender, and Sexuality Programs.
"An accomplished legal scholar and strong academic administrator, Professor Johanna Bond is uniquely qualified to serve as Dean of Rutgers University Law School," said Dr. Antonio Tillis, chancellor of Rutgers University-Camden. "Professor Bond brings an intellectual trajectory that complements the scholarly focus of Camden Law School. As an academic administrator, she has proven experience in leading a diverse faculty, financial management, pedagogical innovation, fundraising and alumni development. Her commitment to a student-centered approach to legal education and a focus on civically engaged and experiential learning aligns with Rutgers-Camden values. I look forward to welcoming Professor Bond to campus."
Previously, she was associate dean for academic affairs and chair of the Diversity and Inclusion Subcommittee at Washington and Lee.
Author Global Intersectionality and Contemporary Human Rights, Bond's scholarly work focuses on women's rights in sub-Saharan Africa, women's rights at the United Nations, and critical racial feminism in human rights.
She has also been awarded the Lewis Award for Excellence in Legal Scholarship and the Ethan Allen Faculty Award for Scholarship.
"Bond clearly appreciates the importance of social justice in the history of our law school and in the continued focus of inclusive education, practice, scholarship and engagement as an anchor institution in and for the city of Newark, and its resonance far beyond our borders. "said Dr. Nancy Cantor, chancellor of Rutgers University-Newark. "We look forward to her leadership as we move together to advance the public good and train the next diverse generation of changemakers."
Bond earned a BA from Colorado College and a JD from the University of Minnesota Law School; and an LLM from Georgetown University Law Center.