Is that Harvard of the Philippines kidding in the New Yorker Sound the Death Knell for Affirmative Action?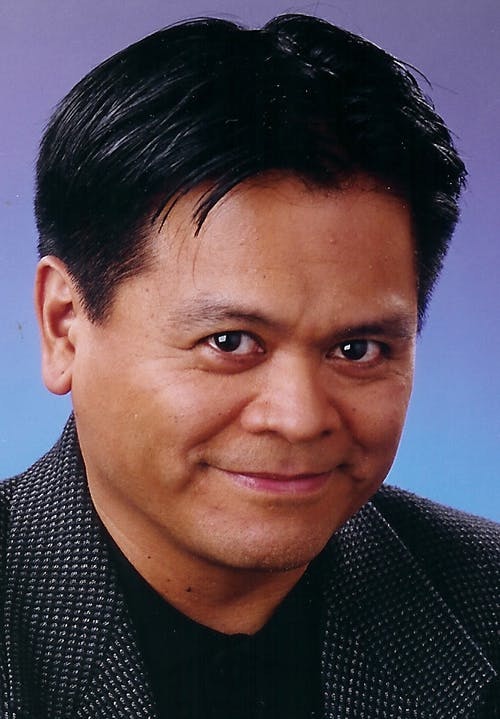 Anxiety levels rise. Harvard's class of 2027 will find out if it's a thumbs up or thumbs down on March 30.
The Early Action-based class already admits 30 percent Asian Americans, could that number be even higher to indicate a loosening of the cap on Asian American admissions that may be borderline discriminatory?
As we expected, have you heard the one about the Filipino? The New Yorker? That is, a magazine.
I'm not referring to Jia Tolentino on the weight loss drug Ozempic, but the evaluation of one male Filipino American applicant to Harvard, written on the official Harvard admissions papers.
Jose is said to be the son of a farmer killed by a tractor who now supports his family of 14 while working as a cancer researcher. AND playing football as a 132-pound defensive lineman (unbelievable considering his small frame). But he played at such a high level that he was not only named the California Class AAA Player of the Year, but received an offer from the Rams of the NFL.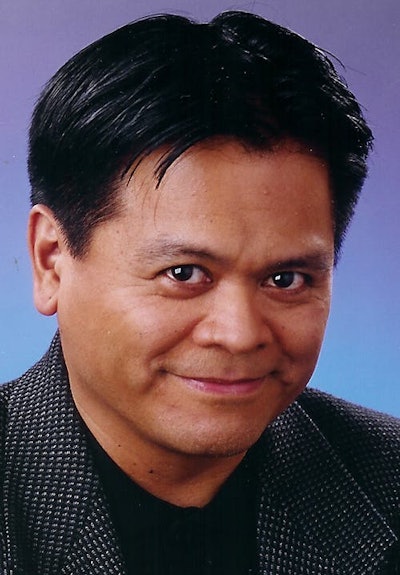 And let's not take too much credit for the Nobel Prize he won.
"After all, they gave one to Martin Luther King," reads the assessment of the confession. "Undoubtedly, this is just another example of favoring minorities."
Far from being a self-confessed young man aspiring for greatness, Jose is labeled as the next "AA CJer." Apparently it's code for an Asian American who will probably pre-med and become a doctor.
It's clearly a stacked joke, funny in its gallows humor kind of way, and ready to be used on both sides of the affirmative action debate.
If you're in favor, the absurdity of the process drips.
If you're against, well, it doesn't just sound like institutional racism!
But it's a joke, basically an April Fool's joke, written by an Asian American (Thomas Hibino) who was working at the Justice Department's Office for Civil Rights at the time. Hibino, now retired, became a regional director and once worked at the Japanese American Civic League. He wrote it in 2012 to humorously encourage his lunch buddy, William Fitzsimmons, Harvard's dean of admissions.
And it was so good, even Fitzsimmons seems to have been fooled by it.
That's not exactly the smoking gun to sink affirmative action. If anything, it reveals a perhaps too friendly relationship between the regulator (Hibino) and the regulated (Harvard/Fitzsimmons).
Not to mention it's embarrassing for everyone.
And now it looks more like a decorative "final nail" in the Harvard affirmative action case now before the Supreme Court — as if one needs more nails than six conservative justices.
I say that and I support affirmative action in general.
"The Secret Joke at the Heart of the Harvard Affirmative Action Case", The New Yorker column by Harvard law professor Jeannie Suk Gerson, is truly a victory lap — for journalism.
The New Yorker and other media groups argued that they had obtained previously sealed information from the trial, which began in 2018, including sidebar conversations, full court transcripts and release notes.
Joke was one of them. And now that all the sealed information had been handed over to the Supreme Court, there was no real justification for any of this to get out to the media.
That's not to say that Judge Allison Burroughs, an Obama appointee, was wrong to try to keep a clear path to the relevant facts by keeping the joke under wraps, among other things.
Her reasoning according to the transcripts published on The New Yorker, was that she could summarize the key points rather than reveal all the material. But that's not really enough and the media has pushed it back.
As for what Burroughs called "an inappropriate, anti-Asian, stereotypical, poor attempt at a joke", she tried to "make it tasteful without being really awful, I think".
I guess she wanted to keep things narrow and didn't want something as sexy as an inappropriate joke to confuse the public on an issue that plays like a dry brush.
A bad joke is just the thing to brighten up an otherwise boring action story.
So now you know the joke, and it's sure to be used by the plaintiffs, Students for Fair Access, a group using Asian Americans as white proxies to end affirmative action.
It's not relevant to the current case, but they could certainly argue that it points to a mindset at Harvard that is anti-Asian-American.
But don't forget that it was written by Hibino, an Asian American from the Justice Department's Office for Civil Rights. And it may have actually fooled Harvard's dean of admissions.
Judge Burroughs may have tried to protect the individual from embarrassment or from creating a circus around the joke, but maybe Dean Fitzsimmons should have asked that in court.
Instead, the joke is gone, and both Hibino and Fitzsimmons are now not talking to the media.
DEATH? Since the SCOTUS hearing in October, it's been easy to wait for a decision that people say is likely to end the current form of affirmative action in college admissions.
The silence, or lack of anything, about the Harvard case was actually comforting.
But with every new piece of information, like last week's reveal of the Filipino prank from Harvard, it's hard not to start hearing the death knell loud and clear.
I was thinking about this last weekend when I finished my theater projects in New York.
I was struck by the fact that in Ishmael Reed's satirical The Conductor, I play one of the roles (besides the brown Tucker Carlson type) Ed Blum, the man who heads the anti-affirmative action group suing Harvard.
My Blum part is just an off-stage voiceover, but one person in the audience who was talking to Ed Blum recently asked me, "Who is the person who plays Ed Blum?" The person commented on how the pitch was on point.
The person didn't know it was me, a Filipino American graduate of Harvard.
Which brings me to the next project that started my Lenten theater journey, "Emil Amok: Lost NPR Host Found Under St. Marks," where I tell stories about my Filipino-American experience in the white mainstream media and Harvard, including a speech he delivered a Harvard roast as a class joke.
I was not Jose, the son of a farm worker killed by a tractor. I was the son of Willie, the man who refused to go to the farms and stayed in San Francisco. "I'm not here to pick vegetables, I'm here to cook them!" I claim to be my father.
I invited several classmates from Harvard decades ago to attend my shows, and most of them accepted. Doctors, lawyers, Oscar nominee, writers.
One of them (a doctor) said, "I know you more after 55 minutes of your show than I did in four years at Harvard."
Another, a writer, said he was ashamed. That he wasn't curious enough to learn more about me and my background when the Harvard admissions process brought us together.
"I just assumed you were like me," said a white New York reference from Harvard.
My friend wrote in an email, "I shouldn't have been so solipsistic and frivolous. I should have been more sensitive and curious. Besides, it was incredibly moving and meaningful to now be let in and understand more about who you are.'
It took just 45 years for the real magic of affirmative action to happen. But it did, which is probably the best reason why affirmative action must continue for the sake of our diverse society.
### NOTE: I will be talking about this column and other matters on "Emil Amok's Takeout", my microtalk show. Live streaming on Facebook; my YouTube channel; and Twitter. Records can be found at www.amok.com.
Emil Guillermo is a former adjunct professor at universities across the country and a journalist, commentator and performing artist.