After reading the CNN.com article "Another Education Fight Over DEI Emerges…" on CNN.com, I had a disheartening thought. Some Texas faculty may not be expected to demonstrate expertise in knowledge transfer. This leads to the question of whether it is considered a bona fide qualification or a prized skill. The article seems to make it clear that inclusion of a DEI statement in a faculty application folio is not considered necessary. Moreso, this is considered an illegal practice in Texas. Knowledge transfer, i.e. intellectual responsibility, is a critical component of academic excellence. Devaluation of this skill as a skill can potentially adversely affect any institution's diversity agenda.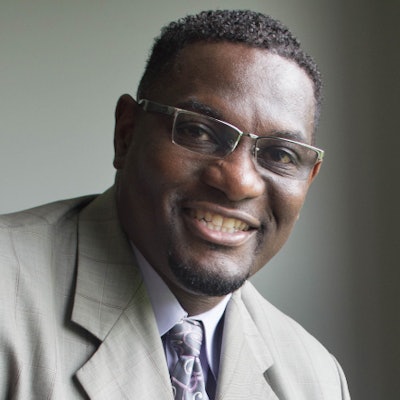 Given the position taken in the article, many questions immediately come to mind. The first question is head and shoulders above the rest. Why would an institution boast that "46% of this year's incoming class are students of color" and avoid its process to ensure that faculty can attest to their ability to teach them? If the answer to the question brings up the wrong circumstances of institutional diversity, then the "audit" being conducted may very well be a "search and seizure" of all DEI statement queries.
Frankly, incorporating a DEI statement can create a significant subjectivity problem when no criteria are established to measure what is extracted from the statement. But it's a start. Still, there must be standards first. Otherwise, a person who declares, "I treat all my students the same," may be rejected for another who writes three pages of plausible fluff. Furthermore, the DEI statement can be seen as an extension of the 'philosophy' statement that many teachers are familiar with and likely have for interview purposes. Perhaps the most important question to ponder is that the DEI statement cannot indicate whether prospective faculty possess knowledge transfer skills. In short, such a DEI survey should help uncover proven successes in transferring knowledge, engaging in advocacy, and affecting relevant changes in human behavior across diverse groups. Some teachers talk about this in their philosophical statements. Yet it is almost impossible to measure any breadth or depth of someone's statement without some criteria, rubric, or some mechanism against which to compare it.
The article states that "teachers and students must judge us by our actions" regarding the support of our person and environment. Unfortunately, the "action" seems to be to question the outcome of incorporating the DEI statement instead of asserting the primacy of a practice historically consistent with the foundation of the academy – inquiry. It is essential to know how one views the responsibility for knowledge transfer. No amount of disciplinary knowledge will undo the adverse impact of not learning to teach others.
The Academy aims to enhance the extracurricular experiences of students and members. How can faculty with demonstrated teaching to 21st century students improve our classrooms? How can an institution discern when opportunity, activity, and integration are needed to rework the monocultural pedagogic history of its faculty? How can more underrepresented students achieve academic success at A level in STEM subjects? Classroom discourse should assist in managing the various stages of student identity development while promoting the concept of a global society. It should enable the student to apply the discipline freely and skillfully across racial, ethnic, social, economic, and cultural lines. This social justice mandate begs the question: Why would any institution want to hire an educator who cannot demonstrate the ability to teach at this level? Again, requesting a DEI statement is a start, however subjective, and should be encouraged to strengthen practice for alignment with the institution's diversity mission and vision. Calling it "illegal" and inferring that investigative practice is synonymous with vetting "dogmas" is an illusion that suggests collaborative and malicious intentions on the part of diversity executives, practitioners, and advocates.
In 30 years in higher education, I have learned that DEI's transformational initiatives are enhanced by technology, information, education, and collaboration beyond traditional American educational values. They are based on real research and practices that celebrate the prowess and contributions of the people, cultures, and movements that shape the constructs for global atonement.
There is a growing attack on DEI as an opponent of academic excellence instead of a core component installed throughout the academy. I applaud and support Paulette Granberry Russell, President of the National Association of Diversity Officers in Higher Education, for speaking directly on this issue. I encourage other national organizations to do the same. Inserting the DEI statement into the faculty interview folios is a delayed starting point. Nevertheless, the pressure to complete the journey is already increasing. More needs to be done to ensure that the attack on DEI does not lead to higher education being more of a business than an infrastructure of human development.
Dr. Ken Coopwood is the CEO of Coopwood Diversity Leadership & Education Universal LLC (Coop Di Leu).