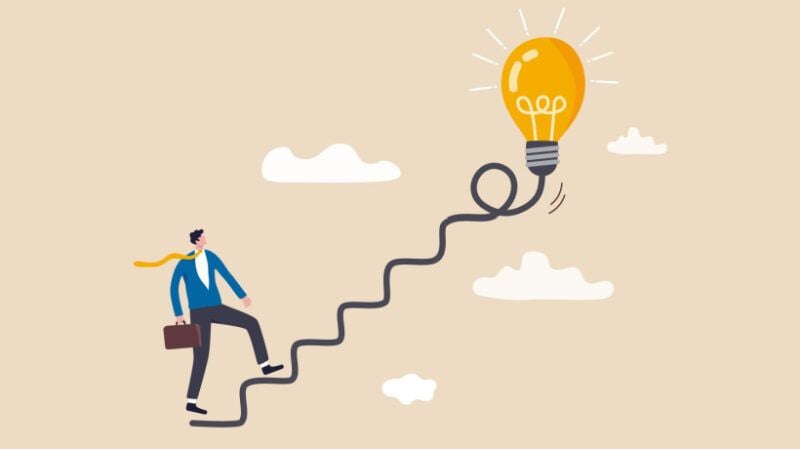 6 common challenges when implementing personalized learning
In a world of rapid change, employees find learning and development opportunities more important every day. However, traditional standardized methods of employee training have ceased to be effective because they rarely succeed in engaging employees and achieving long-term knowledge retention. The new generation of workers requires learning that adapts to their unique needs and preferences, as well as their increasingly fast pace of life. If you're considering personalized learning to solve this problem, you're on the right track. However, before you implement it, take some time to read the following personalized learning challenges and how to overcome them for maximum results.
Obstacles to personalized learning
1. Defining
Understanding what personalized learning entails can be one of the biggest challenges you will face when implementing it. Since this is more of a philosophy than a set technique, some initial confusion is understandable. Something that we believe will help you start off on the right foot is to realize that personalized learning is meant to be variable and not fit in a box. Ultimately, the specific needs of your employees will determine the final form. All you have to do is identify your goals and offer students a wealth of resources they can use to achieve them.
2. Achieving Buy-In
As with any new project in your organization, securing the support of your superiors is critical. But how do you convince them to change the employee training techniques they are used to? Furthermore, the successful implementation of personalized learning requires considerable time and effort. The answer to overcoming this challenge will be a strong business case. Show them your vision for the future, the benefits of letting interns control their learning journey, and a detailed overview of your implementation plan. Once you help them understand how much this shift can change your organization, their support will be unquestionable.
3. Motivating instructors
Change isn't always welcome, especially when we're talking about such a big transition as going from traditional to personalized training. Therefore, another challenge you need to keep in mind is how you will motivate instructors to embrace personalized learning and not just to comply with company policies. Doing the bare minimum will not be enough here. If you want your instructors to be truly invested in transforming your organization's learning, you need to prepare them for it. Be sure to offer training to anyone who needs it, as well as the necessary support to see this project through.
4. Making the transition
There are many things you will need to reframe when implementing this new type of learning in your business. First, the focus of the learning process will change. Specifically, instead of the instructor having full control over the learning experience, students now step up and take responsibility for their progress and success. This can be a long and difficult but rewarding process. In addition, instructors often struggle with reformulating their existing materials and integrating new systems with old ones. Avoid this by thoroughly researching the new learning platform you'll be using and making sure it can seamlessly integrate your existing tools and materials.
5. Finding time
The personalized challenge that many instructors face seems to be finding the time to develop it and ensure a smooth rollout. And we really can't blame them. The first stages of implementing your own personalized training program can be challenging and time-consuming. However, at times like these, it's important to remember what you're working towards. Before you know it, your students will take a lot of the load off of you by taking control of their learning journey. Once you step into the role of facilitator instead of having everything run through you, you'll have significantly more time to enrich your resource library and further enhance the learning experience.
6. Measurement results
A business may claim it is turning to personalized learning to reduce churn, but how will it know if it's working if it doesn't measure its impact? To demonstrate the effectiveness of this transition, you must decide on specific metrics depending on your ultimate organizational goals. If your focus is on employee satisfaction and retention, administer surveys before and after your personalized training program and compare turnover rates. If you want to improve performance, track sales numbers and so on. The important thing is that you know why you are making this investment and how you will prove that it was worth it at the end of the day.
Conclusion
Personalized learning needs to be treated as much more than a popular training method to attract new talent to your organization. It's a method that's proven to improve performance and support students in reaching their maximum potential as organically as possible. Completely changing the course of your employee training programs can be a daunting task. However, we believe that if you keep the above personalized learning challenges in mind, you will be able to reap its full benefits.