Happy Tutorial Thursday! Today I will show you how easy it is mark your blankets!
Labeling your finished quilts is so easy and a great way to pass down the history of a quilt that has been passed down through the generations. I tend to forget this important step, so adding labels after the quilt is finished is my specialty!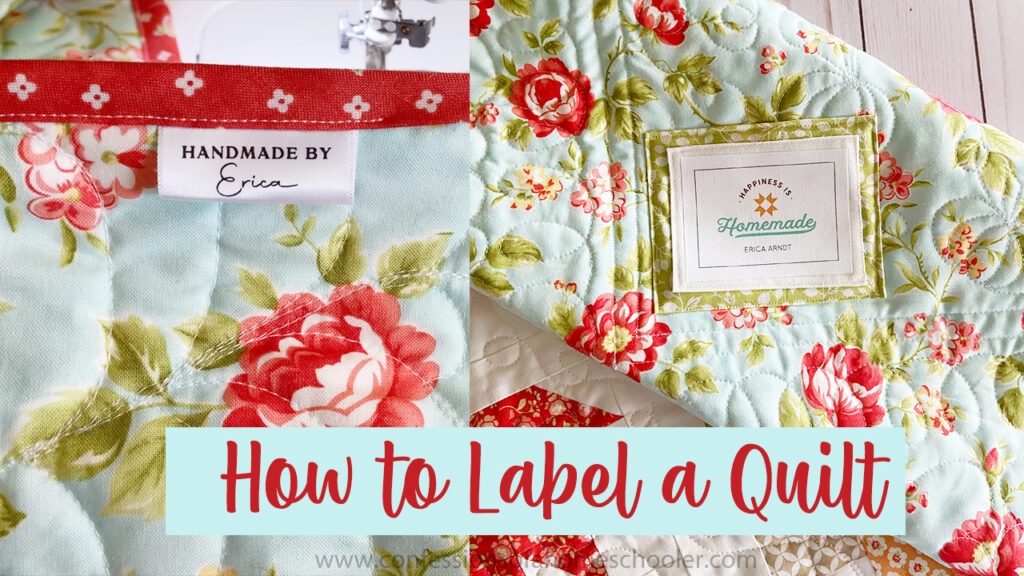 In today's video, I'm going to show you two of my favorite ways to label my projects. Keep in mind that there are several options, I encourage you to choose the one you like!
Watch the How to Mark a Quilt video tutorial here
https://www.youtube.com/watch?v=RFDecBufS4s
Supplies used in the video:
Below are some more ideas for what material to use, how to write the information, and what information to put on the quilt labels!
Materials you can use:
Personalized Quilt Labels (Etsy is a great resource too!)
Corner pocket labels
Embroidered labels
scraps from your quilt project
muslin fabric
twill tape
woven labels and more!
What to mark:
Some ideas for what to include on the label:
Quilt maker (quilting if sent to longarmer)
Recipient
date
Location
favorite quote
Care instructions
A little story about a blanket
Inspiration for a quilt
The person being remembered