How the Beatles reviewed chart-topping songs during the '60s: Hear their take on the Beach Boys, Ray Charles, the Byrds, Joan Baez and more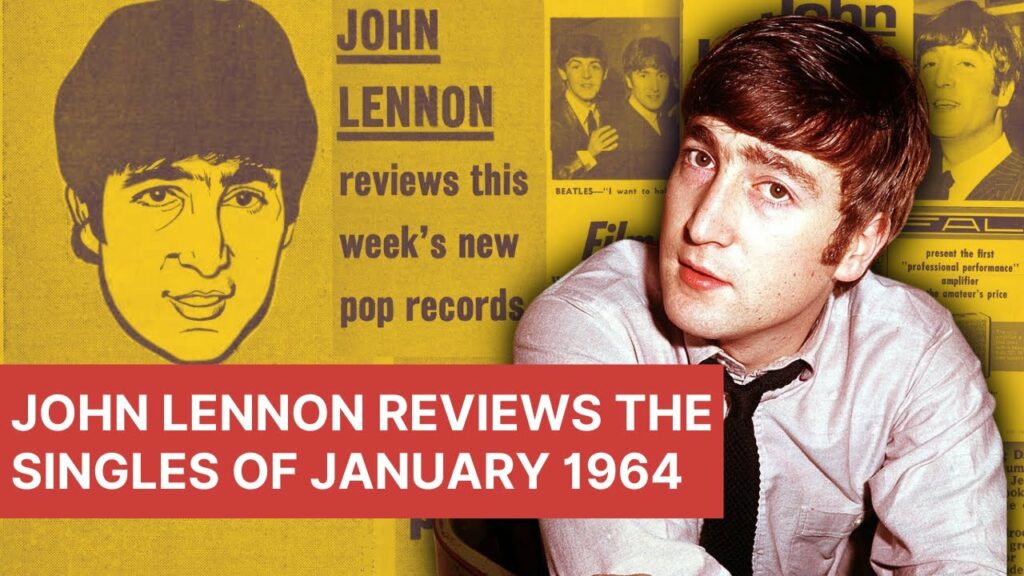 In 1966, "Western youth thought that The Beatles he knew — that they had a key to current events and somehow organized them through their records. So writes Ian McDonald in a critical study Revolution in the Head: The Beatles' Records and the Sixties. But some have looked to John Lennon, Paul McCartney, George Harrison and Ringo Starr as pop culture oracles since they released their first album in 1963. Unlike the youth-oriented stars who came before, they fully embraced the roles of both. performers and creators. If anyone knew how to read the zeitgeist of the decade, it was surely the Beatles.
Hence the appearance of each Beatle in Melody Maker magazine's "Blind Date" feature, which captured its subjects' spontaneous reactions to singles currently in the charts. Sitting on a blind date in January 1964, Lennon gave his verdict on songs by Manfred Mann, Gerry and the Pacemakers, Ray Charles and Ricky Nelson – as well as the now lesser-known Marty Wilde, Millicent Martin. and The Bruisers.
You can see the article transformed into a complete audiovisual production complete with music clips on the Yesterday's Papers YouTube channel. Here you can also compare his playlist with that of McCartney's session just three years later, but on a transformed musical landscape populated by the likes of The Small Faces, Donovan, Lovin' Spoonful and the Byrds.
For this latter Californian band, McCartney expresses appreciation, if reservations about what he then saw as their stylistic stagnation: the late David Crosby, he notes, "knew where they should be going musically". Apart from identifying Gene Pitney's "In the Cold Light of Day" as a song he's heard "hundreds of times before, even though I haven't actually heard the record", he keeps his assessment characteristically positive. More surprising are Starr's harsh verdicts on pop music in December 1964, not just the songs themselves (though he wasn't particularly impressed by the Shangri-Las' "Leader of the Pack"), but also the judgment of the target audience. "Being good," he says of the Daylighters' "Oh Mom," "doesn't sell."
Of Sandra Barry's "We Were Lovers (When The Party Began)", Starr notes that "it sounds like an Englishman trying to be American, which never quite works". Having grown up worshiping American rock and roll and starting their own careers eager to be accepted as foreign invaders, the Fab Four display a natural sensitivity to this transatlantic dynamic of pop music. "It's good when it's English, mediocre when it's American," Harrison says of the song, before discovering that the singer is fellow countryman Glyn Geoffrey Ellis, better known as Wayne Fontana. "The breaks are so British," Lennon says of Unit 4 + 2's December 1965 single, and he doesn't seem to mean it. But when McCartney calls a Kiki Dee number "British to the core" the following year, it's hard not to hear a note of admiration.
On Yesterday Papers' Blind Date playlist, see and hear more 60s and 70s music reviews from Mick Jagger, Jimmy Page, Jimi Hendrix, Dusty Springfield, Frank Zappa, Brian Jones, Roger Daltrey, Eric Clapton, Roger Waters, Syd Barrett and many other icons of popular music of the twentieth century.
Related Content:
The Kinks' Ray Davies 1966 Beatles album review Revolver; He calls it "Lots of Garbage"
Chuck Berry (RIP) Review Punk Songs by The Ramones, Sex Pistols, The Clash, Talking Heads & More (1980)
Listen to Hunter S. Thompson's Top 10 Albums of the 1960s
89 essential songs from The Summer of Love: A 50th Anniversary Playlist
Based in Seoul, Colin Marshall writes and broadcastson cities, language and culture. His projects include the Substack newsletter Books about cities, book The Stateless City: A Walking Tour of 21st Century Los Angeles and video series City in cinema. Follow him on Twitter at @colinmarshall or on Facebook.