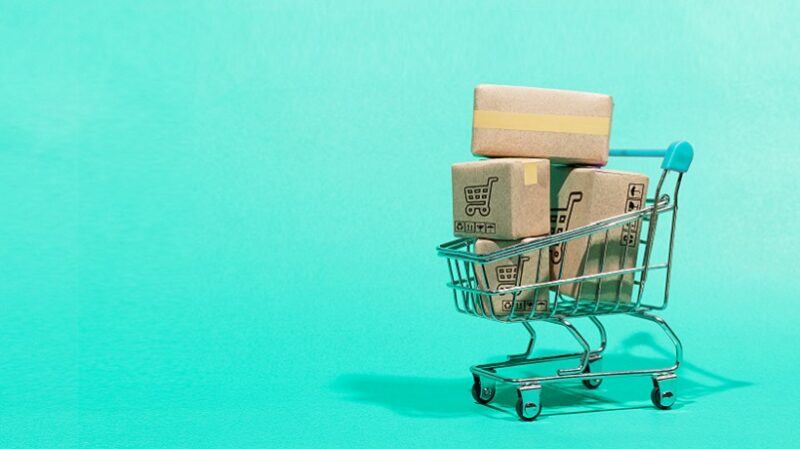 Take action for next season before it's too late
According to the National Retail Foundation, the 2022 holiday season was slightly disappointing in numbers. After projections of revenue growth of 6 to 8% in 2021, the reality was 5.3%, or $936.3 billion. While this is still respectable growth in the face of inflation and interest rates, it naturally begs the question: how could things have turned out differently? What could retailers have done differently to break that 6% number? After all, that 5.3% isn't adjusted for inflation, which was 6.5% over the holidays. Retail could be better.
Missed opportunities: Forgetting the front line
Looking back, the 2022 Christmas season for retailers was the first in several years that was largely unconstrained by the demands and concerns of COVID-19. Retailers had an opportunity to capitalize on consumers' expectations of personal in-store experiences and reclaim some of the wallet. Instead, companies continued to overinvest in eCommerce rather than frontline eLearning. North America e-commerce conversion rate down 12% in Q3 2022 [1]. Meanwhile, Reuters says, among the winners of the holiday season were stores that emphasized clearing excess inventory in brick-and-mortar stores. [2].
To the extent that retailers are not making in-store changes to move inventory and retain customers, they are leaving money on the table. More broadly, the time has come for retailers to understand that a truly omnichannel strategy—supporting in-store and online purchases—requires frontline workforce technology, not just investment in the digital customer experience (CX). It's not too far-fetched to think that while retailers have been dazzled by the "shiny new object" of eCommerce, they've forgotten their most valuable, constant and controllable resource, their front line.
Imagine this: you've been hired as a holiday employee at a luxury retailer. It's 2022. At some point, you're watching an onboarding video that's several years old. You download one app for incentives, one for CRM, and one for your digital training library. You go into every interaction with a customer blindly and do your best to make the sale. You feel like you could do better, but you don't know how. At the end of the day, you check your new affiliate email and realize you missed some message about a new incentive.
Cumbersome, fragmented legacy systems for incentives, eLearning and client management put retail workers at a distinct disadvantage in the battle for consumer attention and spending. After all, think about who (or rather what) they're competing with: the endless personalization of algorithmic targeting that benefits purely online brands with no frontline to consider if retailers don't tech their workforce. With the front line left high and dry, it's no wonder 6% of all possible retail sales are lost to lack of service [3].
Reducing costs while increasing revenue: Solutions for frontline support
With the cost of everything from manufacturing to labor to logistics rising, it's the worst time for retailers to lose. Now, with the 2022 holiday season in the rearview, earnings and share prices are falling across the sector, with Home Depot [4] and Walmart [5] showing losses on profit. Before the next holiday season for retailers arrives, market leaders are seizing the opportunity to invest and transform – but everyone else may be in for a not-so-happy holiday season.
What will these market leaders do to increase their vacation revenue compared to last year? They will adopt the technology for frontline support that we have previously described on these pages, but not from the perspective of how the technology actually reduces costs and increases revenue. [6].
We recently published significant research on how frontline support drives concrete, measurable business results. It's not just digitization for the sake of digitization, but rather to reduce the company's spending on technology while increasing revenue through the front line in a big way. Modern frontline support technology brings together multiple tools under the umbrella of a single application, so associates don't have to jump from one experience to another.
Retailers want to reduce the cost of maintaining multiple tools from different vendors—tools that should talk to each other to trigger things like incentive and training—and now they can. They can even do this without thinning out the frontline experience. In fact, the opposite is true.
With this setup, data will ideally flow from tool to tool, making each associated interaction with the platform more tailored to their goals and needs. Rather than a one-size-fits-all, conforming user experience (UX), becoming a collaborator is more of a gig job—more engaging and more appropriate for an individual's sales goals, preferences, and past performance.
At the same time that retailers reduce costs by consolidating tools under a single application, they increase revenue in a way that makes sense for their particular company. Frontline Enablement technology integrates with retailers' external data systems and automatically adapts the frontline environment to increase business KPIs such as sales performance and collaboration between brands and retailers. Essentially, retailers see "dual personalization": at the level of employee needs and at the level of the company.
Rethinking the holiday season for retailers
To boil it down, by "technologizing" the front line with the right platform, retailers are doing more and increasing sales at scale against their most important KPIs. They smartly change frontline UX based on real-time metrics and highlight the right kind of action at the right time (such as converting excess inventory). But they do more with less and reduce costs with technology that combines multiple tools in one application. This reduces the need to invest in more apps than necessary, juggle multiple technology vendors, and train associates in multiple UX. At a time when retailers are trying to cut costs, this is one way to do it while also increasing revenue through the same action.
Hopefully, by the time this holiday season rolls around, retailers will have learned their lesson. Ignore the front line at your peril. However, to do this, they will have to start adapting to a world of new technologies and client expectations today, not tomorrow.
Reference:
[1] With layoffs, retailers are trying to be safe rather than sorry (again)
[2] Retail traffic figures highlight 2022 holiday winners and losers
[3] Digital transformation of the sales floor: mobile technology and the future of retail
[4] Why did Home Depot stock fall on Tuesday? Earnings left room for improvement
[5] Walmart's earnings could shake up the retail sector
[6] Frontline Enablement: The New Tech Paradigm of Retail for 2023