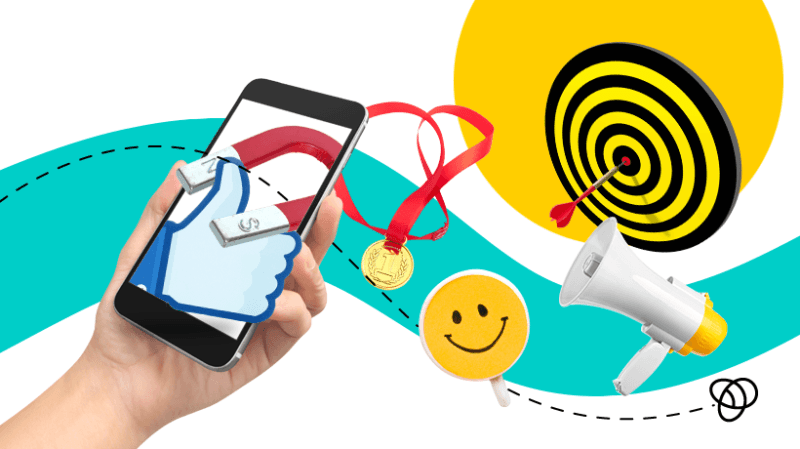 eLearning Gamifiers who lead the way
Gamification has the ability to motivate students, provide immediate feedback, and facilitate error-based learning. But how to launch a successful eLearning gamification strategy and make the best use of modern technology? Today, we're spotlighting gamification experts who share their expertise with the L&D community and are always on the cutting edge of instructional design trends and techniques. Without further ado, and in no particular order, here are the eLearning gamification pros you should know about.
Learning from Gamification professionals who are transforming the industry
Yu-kai Chou
Yu-kai Chou is one of the early pioneers of gamification with almost 20 years of experience and a multiple winner of the Gamification Guru of the Year award. He is currently the Founding Partner and Chief Creative Officer of the Octalysis Group, as well as the Co-Founder and Chief Experience Officer of the Metablox NFT platform. Yu-kai has spoken at conferences around the world on the benefits of gamification, while his design work has influenced over 1 billion user experiences.
Juliette Denny
As founder of Learning Consultancies Ltd and CEO of Growth Engineering Ltd, Juliette Denny plays an important role in transforming online learning from boring and uninteresting to engaging and impactful. She has almost two decades of experience, during which she has worked with corporations such as L'Oréal, HP, Samsung. Juliette has been named a Top eLearning Thought Leader, has her own YouTube series and is a regular keynote speaker.
Rajat Paharia
Also known as the father of gamification, Rajat Paharia is an industry leader with an unparalleled understanding of the potential of using gamification to improve employee performance and engagement. He currently works with Google, overseeing the development of AR platforms, and previously founded and was the Chief Product Officer of Bunchball, a provider of social games and gamification services. Rajat is an author and sought-after keynote speaker on motivation, engagement and gamification.
Ann Coppens
An Coppens is the founder and chief game changer at Gamification Nation, an award-winning company that creates gamification solutions for employee and customer engagement. She is a published author, celebrated speaker, passionate blogger and coach who has worked with companies in many industries. In 2022, An founded MyDigitalOffice.io, which she envisions growing into a digital workplace based on gamification and eventually a meta version for remote workers.
Dr. Marigo Raftopoulos
Dr. Marigo Raftopoulos is a postdoctoral fellow at the University of Tampere, working on Augmented-Humans, an EU-funded project studying how we can use game technology to harness human and artificial intelligence to improve problem-solving and support learning. Marigo has worked with a number of technology companies as a strategic business consultant to help them achieve their organizational goals through gamification.
Andrzej Marczewski
Andrzej Marczewski is a gamification guru, web designer, digital experience consultant, keynote speaker and published author. His passion for gamification led him to set up Gamified UK in 2009, a personal blog dedicated to all things gamification which has evolved into a consultancy platform offering valuable insights and resources. In addition, it works with various organizations to support them in achieving their goals through innovative gamified solutions.
Rob Alvarez Buchola
Rob Alvarez Bucholska is a gamification expert who shares his valuable insights at conferences around the world as well as on his podcast. Professor game. As a student experience designer at IE Business School in Madrid, he had first-hand experience in creating engaging learning materials and courses. Rob continues to support the development, launch and continuous improvement of innovative solutions as a B2B Product Manager for Ironhack.
Thijs de Vries
Thijs de Vries is well known for his ability to use gamification to improve learning and change behavior. In 2007, he founded Warp VR, an innovative company that provides story-based solutions for immersive learning. To this day, leading corporations such as Shell, KLM and Erste Bank cooperate with him to train and improve the qualifications of their employees. As an international speaker, Thijs regularly shares his deep knowledge of the impact of developing playful learning with business executives and audiences worldwide.
Monica Cornetti
Monica Cornetti is the founder of Sententia Gamification, a global collective of gamification strategy designers, and Gamemaster of GamiCon, a gamification conference for education and development that attracts business leaders, instructional designers, trainers and other professionals from all over the world. Monica's accumulated expertise as a leading Gamification designer and strategist can be found in her book Absolutely Awesome Guide to Training Activities: Put Gamification to Work for You.
Fabian Haridien
Fabian Haridien is passionate about solving problems through gamification. He currently manages the design, development and implementation process of gamified solutions for First National Bank South Africa. In addition, he helps his organization create client-centric solutions through regular gamification masterclasses. Fabian shares his knowledge of how gamification can impact our lives in a series of informative blogs.
Elvin Eldic
Elvin Eldić is a performance and engagement specialist, passionate about managing performance and exceeding goals by combining gamification and business intelligence. He is the founder of Gamifier Group, a software solutions studio specializing in video games and VR, and Global Performance Director for Till Payments, a growing fintech company. His experience in retail, game development and applied sciences has allowed Elvin to create a unique approach to improving client and employee engagement.
Amy Jo Kim
Amy Jo Kim is a social game designer and community architect with an impressive background as part of the original design teams The Simsnetflix, Rock band, and more. She is the CEO of Gamethinking.io and The Game Thinking Academy, which aims to support startups in using game thinking to create an engaging user experience that will better promote their products. Amy's book Building a community on the web is considered a must-have for everyone in gaming and gamification.
Gabe Zichermann
Gabe Zichermann is an entrepreneur and passionate advocate of gamification, having published books and spoken on countless occasions about its potential to solve various challenging problems. In addition, Gabe is the founder and CEO of Gamification.co, a website where you can find useful information and resources, such as webinars, to enrich your knowledge of how gamification can change your organization and other aspects of your life.
Dr. Jane McGonigal
Dr. Jane McGonigal has been an acclaimed game designer for over 15 years, as well as Director of Games Research and Development at the Future Institute. Jane is a best-selling author and sought-after keynote speaker, speaking at TED conferences, the annual World Economic Forum in Davos, the Game Developers Conference and many more. Jane strongly believes that games and digital technology have the power to improve our quality of life and solve real-world problems.
Are you an eLearning thought leader who would like to be listed for the future?
We would like to congratulate all of the gamification learning leaders on this list who are helping eLearning professionals take their experience to the next level and fully engage their audience. If you would like to be considered for our next list of eLearning Trailblazers, our editorial team would love to hear from you. We will also be publishing more dedicated thought leader lists in the near future. Finally, we'd like to invite you to post on our eLearning Industry platform to share your insider experiences.