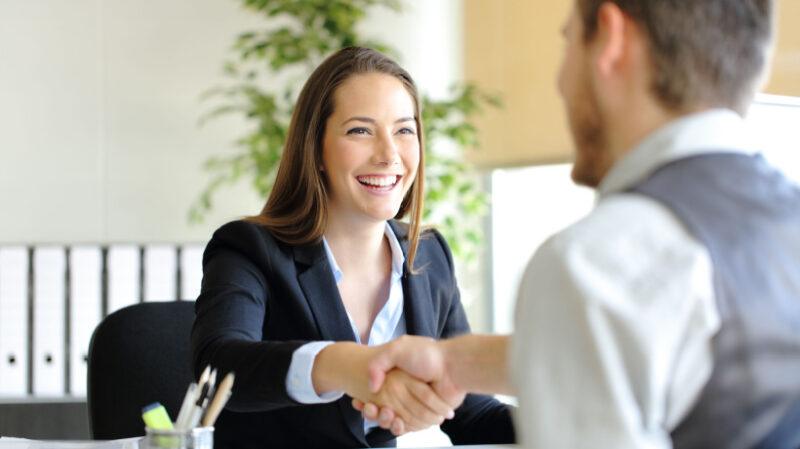 Everything you need to know about onboarding programs
It doesn't matter if they work remotely or in the office; the registration process is your chance to make a great first impression and make your newest team member feel welcome. In this article, learn about the current trends in onboarding programs and how to make them successful. We've also included some real-world examples to get you started.
Current trends in hiring
Pre-registration
There is often a waiting period between the offer being accepted and the employee starting work. You can use this to your advantage by sending them all the information about their role and resources to help them with their tasks and activities. You can also make sure they have all the necessary documents they need to sign in advance to save time on the first day. Finally, get them excited about their new job by sharing all the group activities you do as a company, giving them a sneak peek into your culture.
Personalization
Another emerging trend in onboarding is the personalization of the experience. Create an approach that suits their individual needs and only send them relevant resources so they are not overwhelmed. First, you can ask them a few questions through a survey to tailor their onboarding plans. It is also essential to collect feedback to help you optimize their integration experience. For example, do a quick survey after their first day to see how they're doing and if you need to adjust their L&D journey moving forward.
Social media research
Encourage your new members to use the social media platform of their choice to learn more about your organization and its people. This gives them a chance to learn about all of your accomplishments, industry accolades, and other news. It's also an opportunity for them to learn a bit more about your values ​​and corporate identity.
Immersion in the company culture
Knowing how things work and what your vision is will make new hires feel more comfortable. Feel free to share funny stories that happened in the workplace or inside jokes to lighten the mood. If you seem too formal and impersonal, chances are they will feel stressed or out of place from the start.
What makes a successful onboarding program?
Does tracking trends guarantee the success of your onboarding program? Ideally, you'll need to focus on specific aspects of the sign-up process to make it truly effective. First and foremost, you need to take care of your people and recognize the individual needs of each new employee while preparing existing ones for the new addition. Then you need to be able to successfully communicate your company's mission, vision and culture to create a sense of belonging. You also need to be clear about what you expect from your new team member in terms of completing tasks or specific goals.
Signing up also requires personalized progress tracking. You need to check in with your new hires frequently to increase engagement and address any issues they may encounter. However, keep in mind that your organization's progress with enrollment programs is also tracked. So when you receive feedback from your new hires, it's important to act on it as soon as possible so they know their opinions count.
Another important tip for onboarding success is not to overload team members with information or new technology. It's best to start by briefly showing them what they'll be working on using equipment they're already familiar with, then move them to new equipment that may require a learning curve.
How to measure the success of your onboarding program
We've covered how to create a winning onboarding program, but how can you measure its success? One method is data analysis. Some metrics to consider are employee engagement, retention rates, productivity, and feedback from your new hires and management. You can also measure the completion rate of input tasks and compare it to previous data. Cost effectiveness can also be measured by comparing costs with return on investment. Reduced turnover and higher levels of satisfaction are also sure signs of a successful onboarding strategy.
10 examples of effective onboarding programs
1. Welcome gifts
Welcome your new members by sending them a kit with a few things they might like. This could include a mug with the company logo, some office supplies that will come in handy on the first day, or business cards to show them that they are already part of the team. You can even write them a letter to welcome them into the company family. This small token of appreciation will go a long way in making them feel accepted and help ease their anxieties.
2. Setting a goal before the first day
You need to do this early on and emphasize the importance of goal setting. Encourage your new employee to immediately create personal goals related to their new job roles while sharing your company's goals. You don't have to wait for them to complete the registration process. This will give you a clear idea of ​​their priorities so that you can help them create an individual development plan.
3. Engaging policy training
Compliance training may be mandatory during onboarding, but it doesn't have to be boring. The more engaging the policy training content is, the better your new hires will retain knowledge and put things into context. Instead of throwing them in a sea of ​​papers, books and PDFs to navigate on their own, train them through videos, online games or even quizzes. Let the process guide you to avoid confusion and unanswered questions.
4. Welcome them with an announcement
The best way to welcome a new employee while informing other teams is to make a company-wide announcement. Everyone is informed about the newest addition to the company family, even people who won't be working with the new employee right away. Consider sharing in your communication app to create a more personal and friendly experience as people can send wishes and reactions.
5. Break The Ice
Things can be awkward for new employees entering an unfamiliar environment. As the person in charge of their onboarding, it's your responsibility to break the ice as quickly as possible to make things less stressful. If there is more than one new employee, set up a meeting for them to get to know each other before they meet the rest of the organization. That way, they'll feel more comfortable knowing there's a familiar face around.
6. Prepare their office
Make their first day special by having their new office ready and decorated. You can also ask them if they have any equipment preferences, such as a particular brand of laptop or anatomical chair. If they're working remotely, make sure they have all the tools they need to be successful before they log in for the first time.
7. Buddy on board
Help your new hire acclimate faster by having an insider help them. Ask an existing employee to be their sign-up buddy and walk them through the process. It is better to learn how things are done first hand as it will increase team building. However, you can also invest in an employee onboarding system. This software will act as their virtual onboarding buddy and help you assign them tasks and track their progress. While it's more impersonal, it gives your new employee more freedom and autonomy.
8. Product samples
In addition to the welcome kit, don't forget to offer them everything your company sells or makes. With these free samples, your new employee will learn about the product's features, how it works and what sets it apart from others on the market. You can even ask for their feedback to improve your offers.
9. Workshops
When you need to share general information with your new hires, consider holding an onboarding workshop. You can inform them about policies, HR processes, security rules and other useful details for a larger group of new recruits. After the workshop, be sure to send them all the resources in their emails so they can refresh their memory if needed.
10. Breakroom Chat
Coffee chats can be very effective in acclimating your new employee and making them feel welcome. Each day they can meet a few of your existing employees for a few minutes to talk about work, for example your new employees who ask you for tips and advice, but they can also get to know each other better. Encourage everyone to get involved, even management, so your entire team can meet new team members and build camaraderie.
Conclusion
A successful recruitment process can impact your new hire journey and reduce turnover. Therefore, it is important to stay informed about the new trends in the industry and also adjust them based on your budget and resources. It's best to determine which elements fit your organization's needs and use metrics to measure its success so you can adjust your action plan accordingly.
If you're looking for a content provider to help you launch a world-class onboarding strategy, check out our list of the Best Content Providers for Employee Onboarding. It features leading outsourcing partners to consider for your new hire training program.