Dr. Ruth Simmons, outgoing president of Prairie View A&M University (PVAMU), will become Harvard University's senior adviser to the president for engagement with historically black colleges and universities (HBCUs), effective June 1, The Harvard Gazette reported .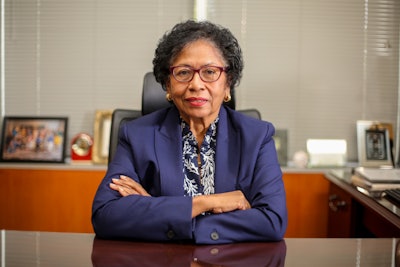 Simmons, president emeritus of Smith College and Brown University, recently announced his early resignation as PVAMU president after accepting disagreements with the Texas System chancellor.
Simmons will advise in an effort to support the recommendations of the President's Committee on Harvard & The Legacy of Slavery. At Brown, Simmons led the school's response and reckoning with its history of slavery and injustice.
"I applaud." [Harvard President Larry Bacow's] Harvard's vision and hope for a more inclusive future for higher education," Simmons said. "From his courageous advocacy of the importance of diversity on our campuses to his support of the work of Harvard & The Legacy of Slavery Initiative, he has led with great wisdom and integrity. I am proud to work with Harvard to shape a new vision for higher education that recognizes the need for institutions with diverse histories and missions to share expertise and collaborate productively for a more just society. Harvard's recognition that HBCUs have much to contribute is welcome and timely news."
Simmons will also organize HBCU meetings in the fall and advise on the development of partnerships outlined in the president's committee report, including faculty and student exchanges between Harvard and HBCUs.
Simmons' ties to Harvard are longstanding. She is the recipient of the Centennial Medal from the Graduate School of Arts and Sciences and an honorary Doctorate of Laws. And she testified on Harvard's behalf in a lawsuit over Harvard College's right to consider race in admissions.
Outside of Harvard, Simmons will also become a President's Distinguished Fellow at Rice University, effective April 1.