Chan University of Southern California's Department of Occupational Therapy and Occupational Therapy proclaims its commitment to diversity on its website. The school is "committed to preparing diverse leaders" and promises "accountability and transparency, as well as consistent engagement to ensure we create and maintain an inclusive environment." It's an important goal in a profession that serves people of all backgrounds, but whose practitioners are more than 80% white.
As Director of Admissions at USC Chan Dr. Arameh Anvarizadeh said she is doing just that. The first black woman in the position, she redesigned the admissions process to be more holistic, de-emphasizing GPAs and GREs and adding opportunities for applicants to show their compassion, commitment to health equity and how their life experiences have shaped them.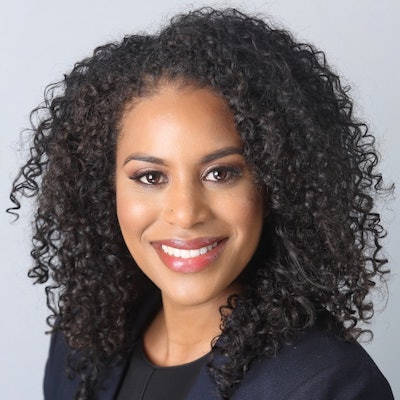 The result was what Anvarizadeh described as the most diverse cohorts in USC Chan's history, featuring a 10% increase in black student enrollment and a 19% increase in Latino students. (USC could not provide data on cohort diversity ahead of print.) Students from minority backgrounds cited it as the main reason they pursued the field.
"She has changed my life and opened doors for me that I don't think would have ever opened," said Christine Villalobos, a doctoral student in the class of 2023. "There is no way I could have gotten into therapy despite my years in care."
So it was a shock when Anvarizadeh was demoted last June to an associate professor role on protected medical leave following her pregnancy.
"There was no justification," said Anvarizadeh, who is also the co-founder and chair of the Coalition of Occupational Therapy Advocates for Diversity and the youngest and first black and Iranian woman vice president of the American Occupational Therapy Association. "My performance was high; my merit rating was stellar. There is nothing that is tangible.'
Anvarizadeh and the USC Chan Justice Collective, a coalition of roughly 100 students who supported her, suspect something sinister behind her demotion: racism and an unwillingness to actually do the work necessary to support the school's claims of diversity, access. and equity.
"When you look at the body of work I've produced, one would wonder if too much variety has been added to the program," Anvarizadeh said. "Maybe it just makes people uncomfortable.
Teresa Pham, a PhD student in the class of 2023, was more direct.
"I really think she's so powerful that they felt threatened," she said. "Dr. A. was pushing their boundaries and they saw an opportunity to remove her from her position and ran with it."
USC declined to make administrators available for interviews Diverse.
"The university must respect the privacy rights of its employees and therefore cannot discuss individual personnel matters," the university said in a statement.
Anvarizadeh said she went above and beyond the admissions office in an effort to make USC Chan a culturally sensitive space.
"After the confession [diverse students], you have to be able to make sure they are in a safe environment," Anvarizadeh said. "So you have to be able to look at the pedagogy, you have to be able to look at the curriculum. what do we teach How do we teach it? Who teaches that?"
According to Anvarizadeh, she experienced "constant relegation" in her work.
"When you're opening the door to add more minority individuals, then people really have to look at themselves and ask if they're ready to share spaces with those individuals," she said. "Did they really underestimate the change that would occur?"
Students who represent this change have come together to defend Anvarizadeh. The USC Chan Justice Collective is demanding Anvarizadeh's reinstatement, a public apology and the resignation of two administrators they say were involved in her demotion. In a statement, USC Chan said they were engaged to the group.
"We have met with faculty, staff and students to hear their concerns and will continue to discuss with them how the school can build on its efforts to promote equality, inclusion and diversity," the school said.
But students are not satisfied with the university's response. The Justice Collective wrote on Instagram that it was met with "denial, diversion and silencing of our voices".
The collective accuses USC Chan's administration of undermining the student forum they agreed to hold about demotion by refusing to promote it, scheduling it for a room that was too small and not allowing virtual attendance. Additionally, the collective says the administration has not really listened to students' concerns, instead supporting the school's various diversity initiatives. Additionally, in meetings with relevant faculty and staff, a white recovery process facilitator hired by USC decorated the room with a rainbow mandala rug and crystals. Justice Collective described it on Instagram as "cultural appropriation and white co-optation 101" and "aesthetics without substance."
Villalobos, who called the carpet and crystals "ridiculous and offensive," doesn't believe USC Chan was sincere in his dealings with the protesters.
"It almost seems like the administration is just waiting for the students to graduate so they don't have to deal with it anymore," she said.
Anvarizadeh is teaching three classes this semester, including an elective on anti-racism and anti-oppression in occupational therapy. She is not sure if she will continue to work at USC Chan after her term ends. She is currently involved in an internal process with the school regarding her demotion and would not say whether she plans to take legal action. The Justice Collective continued to support Anvarizadeh, submitting a petition this week that they said had 925 signatures to administrators.
But Anvarizadeh's absence at the receptions was already felt. In an article published in USC Annenberg Media, one student said the school has visibly shrunk since Anvarizadeh went on maternity leave. According to Anvarizadeh, the latest cohort has zero black males. However, USC defended its diversity and said in a statement that its enrollment data "indicates that the division is maintaining the advances in diversity made in previous years."
But Anvarizadeh questions whether USC Chan's commitment to diversity was ever truly sincere.
"You really wonder if it's performative," she said. "Are you sure you want to make these changes? Because if you are, well [there's] there's no reason why I shouldn't be in that position because I was just doing what they said they were going to do.'
Jon Edelman can be reached at JEdelman@DiverseEducation.com.