The post-pandemic decline in US college enrollment is an ongoing concern for educators and policymakers alike. College and university enrollment is down for the third year in a row, down 7% from 2019. At least part of the loss in enrollment is due to misinformation and misconceptions about the relationship between employment and educational attainment. The prevalence of "Help Wanted" signs may have led some people to believe that further education and training may no longer be necessary. Others, alarmed by reports of high tuition costs, believe that attending college will require them to carry a crushing debt burden. Others, swayed by dangerous myths, are reluctant to attend an open-access institution like a community college.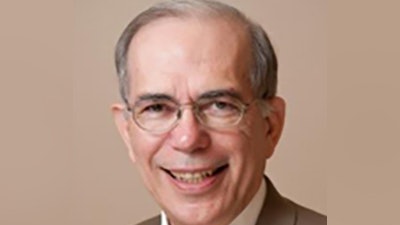 Americans avoid or delay further education or training despite what we know about the long-term benefits to individual job security, earning capacity, health, and quality of life. Education also has social benefits; the more educated the population, the better off we all are. Loss of enrollment could affect the economic viability of some colleges and universities; it also raises concerns about societal impact, national security and competitiveness. Educators and policymakers must counter the misinformation and let prospective students and families know that there are affordable ways to get a quality college education that will benefit them—and all of us.
Community colleges provide an affordable option; they are attended by nearly half of all college students in the US. The institutions are open, affordable and conveniently located. Students can often live at home and save money on living and travel expenses. Classes are scheduled at times that are convenient for students, and students can attend part-time or full-time. Students can choose courses that prepare them for direct entry into the workforce, or they can take courses that transfer to four-year institutions to earn a high school diploma. A growing number of community colleges offer applied baccalaureate degrees in addition to associate degrees and certificates in workforce fields.
Public opinion polls generally give institutions high marks for the quality of their faculty and programs. Forty-nine percent of the nation's bachelor's degree recipients transferred credits from community colleges and students who begin their studies at a community college before transferring to a university graduate with a bachelor's degree at slightly higher rates than students who enter college directly from high school.
Despite the data, community colleges suffer from low prestige. Some people may equate exclusivity with price and quality, believing that if something is expensive and hard to come by, it must be better. They believe community colleges are great institutions — just not for their kids. High school students look down on peers who choose to attend. Because community colleges are open-access institutions and are less expensive, there is a persistent belief that they cannot be as good as four-year institutions. The stigma associated with attending college in the community affects the perceptions of prospective students and their decisions about attending college. Last year, a group of community college students decided to tackle the stigma of community colleges. The students, the 2021-2022 Phi Theta Kappa International Officer Team—a group of five peer-elected student leaders from around the country—launched an advocacy campaign they called CCSmart. The campaign continues to be student-led and supported by Phi Theta Kappa, the international honor society for community college students. The launch was supported by a planning grant from the Kresge Foundation.
CCsmart.org serves as an information resource designed to guide students and parents in making informed college decisions and to highlight resources and opportunities available through local community colleges. The website provides information on popular workforce and transfer programs, college self-care, scholarships and financial aid, how to budget and save money on college expenses, how to successfully transfer, what to expect when transferring, and how to make the most of your community experience college. The site also features student stories about their community college experiences and the impact the colleges have had on their lives.
The CCsmart campaign is tailored for use in state and community colleges to address stigma and open access to higher education.
Dr. George R. Boggs is president emeritus and CEO of the American Association of Community Colleges and superintendent/president emeritus at Palomar College in California. He is chairman of the Phi Theta Kappa International Honor Society and a professor of practice at the John E. Roueche Center for Community College Leadership at Kansas State University.
The Roueche Center forum is co-edited by Drs. John E. Roueche and Margaretta B. Mathis of the John E. Roueche Center for Community College Leadership, Department of Educational Leadership, College of Education, Kansas State University.