David Byrne picks up his big suit from the dry cleaners and prepares to return to theaters to stop making sense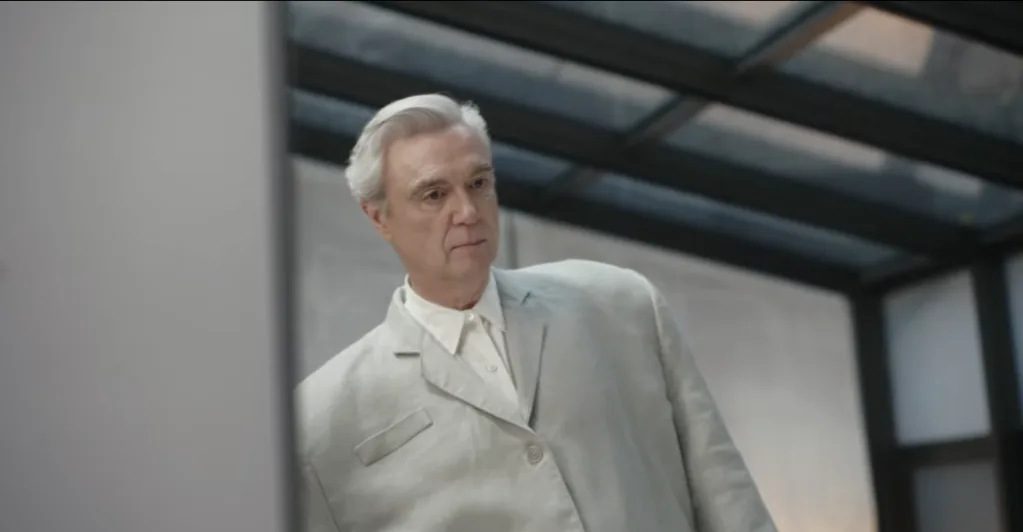 First released in 1984, Jonathan Demme's acclaimed concert film Stop making sense featured Talking Heads at the height of their creative and musical powers. The film opens with David Byrne, alone on a bare stage, with a boombox and his big white suit, playing "Psycho Killer". With each new song, he is joined by different bandmates and an array of equipment and lights, all showing step by step how the concert is created. It's a fictional film. And this August, it returns to cinemas, restored in 4K resolution no less.
Watch Byrne retrieve his oversized suit from the dry cleaners 40 years late in the official trailer above, then try it on for size. Turns out it still fits…
If you would like to sign up for Open Culture's free email newsletter, you can find it here.
If you would like to support the mission of Open Culture, please consider making a contribution to our site. It's hard to rely 100% on ads, and your contributions will help us continue to provide the best free cultural and educational materials for students everywhere. You can donate via PayPal, Patreon, Venmo (@openculture) and Crypto. Thanks!
Related content
How Jonathan Demme put humanity into his films: From the silence of the lambs to making no sense
Talking Heads Live in Rome, 1980: The concert film you haven't seen
"This Must Be the Place (Naive Melody)" by Talking Heads played on traditional Chinese instruments
Talking Heads songs became mid-century pulp novels, magazines, and commercials: "Burning Down the House," "Once in a Lifetime," and more