The City University of New York (CUNY) Colleges and University Central Offices will share $750,000 to support efforts to address religious, racial and ethnic bigotry at CUNY.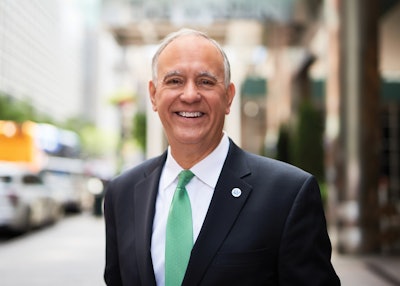 "With our continued commitment to combating bigotry, anti-Semitism and hatred of all kinds, our colleges are strengthening and developing an additional program to address these incidents," said Dr. Félix V. Matos Rodríguez, CUNY Chancellor. "These latest projects are the next step in the ongoing actions we are taking to ensure our campuses remain a welcoming place for all."
In order to raise funds, the schools proposed specific anti-hate actions – against anti-Semitism, anti-Asian hatred and other forms of bigotry – that the money would finance.
CUNY Central Offices will use $150,000 for professional development, faculty engagement and monthly discussions on discrimination-related issues. And the CUNY School of Law will have faculty and staff advisors to promote a shared understanding of discrimination and how to address it.
In the meantime, Baruch College will organize focus groups, discussions, expanded DEI training and support for school affinity groups. Queensborough Community College will host a Holocaust education program using it Kupferberg Holocaust Center. And Bronx Community College will host workshops and readings culminating in a performance of "Dissonance," a play about race, love and friendship.
Brooklyn College will have a student sanctuary to counter religious and ethnic discrimination. And the Craig Newmark Graduate School of Journalism will offer a series of workshops on how the media in the Jewish, Asian American and Black communities are responding to the upward trend in hate crimes nationwide.