The difficulty of successfully transitioning from school to work remains one of higher education's most enduring challenges. The result is bad for both students and industry: a lack of social mobility and a shortage of skilled workers. However, California State University Fullerton's efforts to address the issue recently got a major boost with the announcement of $1.4 million in grants for projects aimed at shaping career paths for students.
The funding comes as part of California's program to address equity in higher education and the workforce. The state awarded $18 million to each of six regional cooperating organizations consisting of at least one K-12 school district, a University of California campus, a California State University campus and a community college district.
Cal State Fullerton's share of the money will fund six projects designed to prepare students for jobs in in-demand fields. One such initiative is Project Propel, which seeks to increase the number of multilingual teachers in the region. A 1998 proposal eliminated most bilingual programs in California schools, and although it was repealed in 2016, there is still a shortage of multilingual teachers.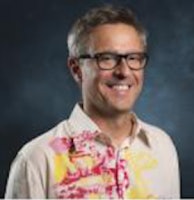 Project Propel received $211,000 to identify potential multilingual teachers as high school students and offer individualized mentoring through the process of obtaining a bachelor's degree, teaching credential, and bilingual credential. Participants then return to their home neighborhoods and teach students in several languages, including Spanish, Korean, Vietnamese, and Khmer, Cambodia's predominant language. The program will last four years and aims to increase the annual number of bilingual teacher graduates by 25% to 125, according to Dr. Fernando Rodriguez-Valls, associate professor of secondary education at Cal State Fullerton and director of the project. .
Rodriguez-Valls has high hopes.
"I am optimistic that we can achieve growth of over 25%," he said.
Other projects seek to expose students to career paths they might not have considered. Pathways for Careers in Manufacturing and Engineering, a joint effort between Cal State Fullerton's Extension and International Programs and the College of Engineering and Computer Science, received $211,000 to spark interest among community college students, middle school students and eventually high school students. areas of bioproduction. In biomanufacturing, biological materials and systems are used to produce everything from pharmaceuticals to cosmetics and food. It is a growing industry, expected to grow by 7% between 2020 and 2030. But it faces a shortage of workers with the necessary technical qualifications – partly because the field is so new and partly because it is highly interdisciplinary, combining biology, chemistry, engineering and manufacturing. Educational programs have not yet caught up, and students may not know the field or are afraid of it.
Pathways for Careers in Manufacturing and Engineering will offer free, hands-on, four-week training in on-campus labs with a focus on underrepresented populations, including women, racial minorities and people from low-income backgrounds. According to Dr. According to Sagil James, associate professor of mechanical engineering and co-director of the project, it is probably the only biomanufacturing education program in America that specifically targets these groups. Participants will work with cutting-edge lab equipment, such as 3D bioprinters, and do projects in which they solve industrial problems, such as scaling a tool from lab use to one million people. The project aims to help 90-100 students per year, but the total number could increase if there is a lot of interest. The grant will fund the project for one year, but will continue beyond that due to additional funding from industry partners, including the BioCom California Institute.
Other projects receiving grants include one to encourage students to become accountants, one to combat STEM attrition by better preparing high school students for college computer science courses, and one to improve awareness of health care career paths.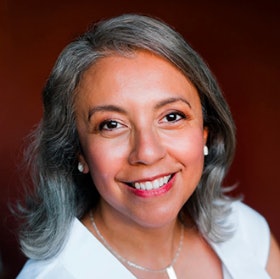 According to Dr. For Estela Zarate, vice provost at Cal State Fullerton, who oversees grant projects, what makes the program particularly special is its effort to unite institutions at different stages of the career path.
"It is unique in that it brings together K-12, community college, universities and career centers, all aligned in one goal," she said. "There are some outreach programs between colleges, community colleges and high schools, but this time we're going to align everything."
Zarate believes this will especially benefit students who are the first in their families to attend college. Nearly one-third of Cal State Fullerton students are first-generation.
"Each step of the transition, from high school to community college to baccalaureate institution to career, requires[s] certain types of support for students whose parents may not have gone to college or who don't have a similar career path," she said. "By building a partnership where students are transferred as a cohort at each transition, we reduce that burden."
At the same time, the program will help employers build their workforce.
"There are certain industries that pretty much predict labor shortages," Zarate said. "We have the human capital to prepare students [for] these roles."
Ultimately, Zarate argued, if the program succeeds, everyone will benefit.
"It's a win-win," she said, "and a great investment for the state."
Jon Edelman can be reached at JEdelman@DiverseEducation.com