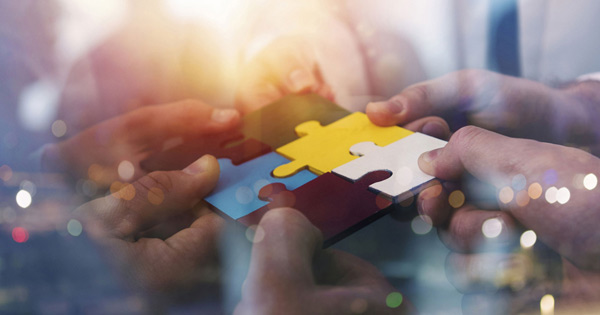 What if you could spend two days laying the groundwork for your institution's long-term success? Two days of not only discussing strategies with other higher education leaders, but creating a framework for success that you can take back to your institution? Would you say it was time well spent?
Each year for more than 15 years, campus presidents, chief enrollment officers and other senior leaders have taken two days to attend RNL's executive forum for strategic application planning. This is a meeting of enrollment executives to not only explore strategic enrollment planning, but also to establish the foundation of a strategic enrollment plan. It's a hands-on event created by enrollment managers for enrollment managers. More importantly, spending two days with us on April 19-20 this year will pay big dividends for you and your team.
Building the foundation for strategic enrollment planning in two days
Strategic enrollment planning is a data-driven process that aligns your institution's fiscal, academic, co-curricular, and enrollment resources with the changing environment to meet your institution's mission and ensure its long-term enrollment success and fiscal health.
Since this is a serious and significant undertaking, it is important to generate momentum early and get off to a good start with setting scope, goals, responsibilities and measures of success. That's why the Strategic Application Planning Forum focuses on creating a plan framework that you can take back to your institution. You will work on a core strategic enrollment strategy that includes:
Identification of key performance indicators.
Formulating your overarching strategy.
Work on an implementation plan with steps, owners and data.
Calculating the impact on registration.
Work with detailed budget and income expenditure.
Rewriting the Strategic Enrollment Planning Book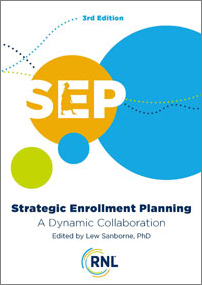 SEP is so comprehensive that you could fill a book with what it entails…which is what we did when we published the first edition Strategic Enrollment Planning: Dynamic Collaboration in 2012. A second edition followed in 2016, but as you know, the higher edition has undergone massive changes over the past eight years. So I worked with a dozen campus and RNL experts to create a new third edition of the book, and all forum participants will receive a free copy.
The new edition delves into adult, graduate and online registration; the latest demographic, economic and technological changes affecting school campuses; and other areas that have changed significantly in the last decade and especially in the post-pandemic world.
Sharing candid, high-level insights with other enrollment leaders and building momentum for your team
Discussion and interaction are also an important part of the event. As you can see from the agenda, we will cover a number of key topics about the higher education environment, explore the main parts of the SEA process and conduct working sessions. This is the perfect opportunity for you and your team to not only interact with SEP professionals and enrollment leaders from other campuses, but to spark conversations with each other that can spark change.
History of successful enrollments and earnings
This event catapulted many, many campuses to long-term and sustained enrollment success. As they leave the beginnings of the work plan, they return home with momentum and direction to move forward with a strategic enrollment plan. Institutions have:
It reached a record number of entries.
Better student outcomes.
It generated millions of dollars in additional revenue.
Supported key objectives such as increased student diversity and greater operational efficiency.
Take a big step towards your enrollment future and attend the Strategic Enrollment Planning Forum
Check out the program and register for the forum today and bring your leadership team to help drive discussion, action and results. I think you'll be hard-pressed to find an event that equips you with more actionable steps to move your institution forward.