The news of bell hooks' death came as a shock to many. The feminist, author, activist and professor died on December 15, 2021 at the age of 69. But those who knew Hooks personally were aware that her health was failing after years of fighting white supremacy and patriarchy.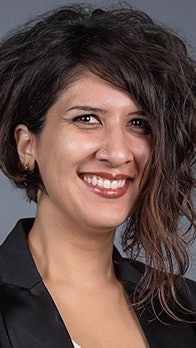 "She said to Hooks a few years ago, 'I felt like a balloon that popped and deflated' because of the way she was so committed to writing and teaching, to her own detriment," said Dr. M. Shadee Malaklou, Director and Founder of Bell Hook Center. Malaklou, also chair and associate professor of women's, gender and sexuality studies at Berea College in Kentucky, learned the hooks when she came to Berea in 2019.
"The beauty of Bell's work was that it was so accessible that it wasn't contained within the academy," Malaklou said. "She didn't consider herself a high pedagogue, she spoke to pop culture and events.
"There is something palpably radical about the ways in which he calls us to act in love," she continued. "But the institutions cannot love us back.
Malaklou hosts events like "Evening with an Activist" at bell hooks center where students can learn tangible ways to make a difference outside of academia. She said the lesson is intentional, acknowledging that academia and graduate school can be "violent, especially for scholars of color, women and queer people of color."
Although experts agree that the academic environment has improved over the past forty years, black women still carry a disproportionate burden compared to their white counterparts, which can negatively impact the quality and potentially the longevity of these women's lives. By building support groups, black women could encourage each other to spend more time on self-care and mental health. Many help each other navigate their sense of duty to their students of color, to their community, to their families, and to themselves.
Dr. Bridget Turner Kelly, Associate Professor of Student Affairs and Diversity in the College of Education at the University of Maryland, and her longtime mentor and friend Dr. Sharon Fries-Britt, a professor of higher education in Maryland, wrote about the burden on black women on campus in her 2022 book, "Building Mentorship Networks to Support Black Women: A Guide to Succeeding in the Academy." Contributing authors shared stories of resilience and courage built by leaning on each other in a toxic environment.
The book was withdrawn in 2020, when the stress of the COVID-19 pandemic and the murders of George Floyd, Ahmaud Arbery and Breonna Taylor were fresh in their minds. As Turner Kelly recalls, that year many black faculty members were encouraged to make a statement and become de facto representatives of their institution's commitment to diversity based on their identity.
Dr. Felecia Commodore is an associate professor in the Department of Educational Foundations and Leadership at Old Dominion University. She explains that while Black women's experiences in academia vary from person to person, many are exhausted by the duty they feel to constantly push against the system again and again, many times without support or relief from white faculty.
"In many institutions, especially predominantly white institutions [or PWIs]"Black women may often be the only black faculty in their department," Commodore said. "And it may be so for a long time." What happens is that you become hyper-visible. So let's say there is an event or meeting on campus that is considered optional. My non-black colleagues—my white colleagues—can't go and it's nothing. But if I don't go, you can tell.'
Commodore said the hyper-visibility also means black faculty members find themselves mentoring students of color outside of their department because there is no other faculty of color with whom students can identify and seek mentorship. She said many black faculty worry that if they choose to opt out of advising that student or choose not to attend the meeting, there will be no one to advocate for the needs of students of color on campus.
"There's this unfair job that's being pushed on us because, when you really think about it, organizations, institutions, refuse to invest in diversity and equity," Commodore said. "And then we have to choose between, 'Do I put myself first, or do I make sure these students of color are not harmed?'
Like many black women academics, Commodore said she finds solace in communities of black support. Some are online, opening up the opportunity to connect beyond PWI.
"The academy can be an isolating space because of the nature of the work," Commodore said. "When you're in a space that wasn't created for you, and if you want to be successful with the identity that you hold, you have to do something to balance that when you encounter those feelings or sensations."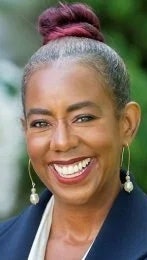 Turner Kelly is a second-generation college student, which she says has helped her understand that she will need additional layers of support as she pursues her career on campus. Fries-Britt, her mentor, was initially reluctant to step into the role because she was just beginning the transition from administration to faculty. Through deeply intentional efforts, both women helped each other flourish in their careers. They eventually documented their experiences in a 2005 article, "Keeping Each Other Up: Stories of Two African-American Women in the Academy." Nearly 20 years later, they continue to share their experiences and express resistance to a world that may seek to devalue their work.
"Racism and genderism are everywhere — there's no place I can work, even myself, where I don't have to deal with those systems," Turner Kelly said. "This is the system I know best and I feel like I can shape it. I didn't leave because I wanted to be that person for others.'
Fries-Britt said that when she first became a faculty member, she was struck by the culture of bullying that existed on campus. Bullying takes several forms, such as student manipulation of faculty of color leadership, shouting matches, and other attempts to force cooperation within a hegemonic hierarchy.
Fries-Britt's father was a soldier who encouraged his children to stand up and fight back when faced with abuse or mistreatment. That encouragement, she said, helped her stand up to bullying for herself and others.
"Black women, we quickly hit a glass ceiling," Fries-Britt said. "I have enough confidence to say, 'That's not fair.' I will not watch someone else get bullied. My most intense battles, speaking up for others who didn't feel empowered."
Turner Kelly noted that while she was often the first black woman on her program, she was not the last. Success in building a critical mass of faculty of color within her department came through intentional efforts by faculty of color and white faculty to increase equity.
Turner Kelly and Fries-Britt agree that the progress they've seen is gratifying, but they know it can all slip away too easily.
"I've seen a lot of shifts and changes," Fries-Britt said. "I know how quickly it can slide back and I don't think you can take it for granted. We have to work to keep it going."
Turner Kelly agrees.
"The system is always trying to protect itself," Turner Kelly said. "It will always see people as products, as cogs in a wheel – which is exhausting – and that's why some people get stressed, mentally ill, and physically ill. It requires all of us—co-conspirators, social justice warriors, culturally competent people—to be in tune with each other, which is very difficult. We all have to keep pushing and that's the only way it moves. Once someone sits down and relaxes, the system continues to run."