Benedict College received $2,893,457 from the National Telecommunications and Information Administration for a pilot program to expand Internet access.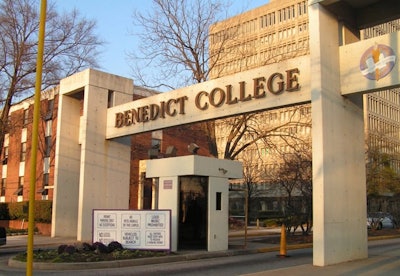 The "Initiative to Connect Minority Communities and Innovation" – which will take more than two years to implement – will include improving campus broadband infrastructure, establishing a community learning center and creating a laptop loan program, said Dr. Leon Geter, director of the Center for Cybersecurity, chair of the Department of Criminal Justice, Arts and Social Sciences and principal investigator of the grant.
The digital divide has real impacts on people's lives. Statistics show that people living below or at the poverty level in South Carolina (324,623 people) lag behind other socioeconomic groups in technology, with 40% lacking access to the Internet. Richland County, home to Benedict College, has 31.2% unaffiliated.
"Coronavirus has deepened digital inequalities and exposed significant issues in the African-American community in particular," said Dr. Roslyn Clark Artis, President and CEO of Benedict. "In 2020, we saw firsthand how the lack of broadband access affected our students, faculty, staff and community. Our goal is to bridge the digital divide for low-income students at Benedict College and those adults and students around campus."
Internet access is critical to access to work, education, health care and justice, said Under Secretary of Commerce for Communications and Information Alan Davidson. The program — part of the Biden-Harris administration's Internet for All initiative — aims to equip people with the skills to benefit from the digital economy, he said.