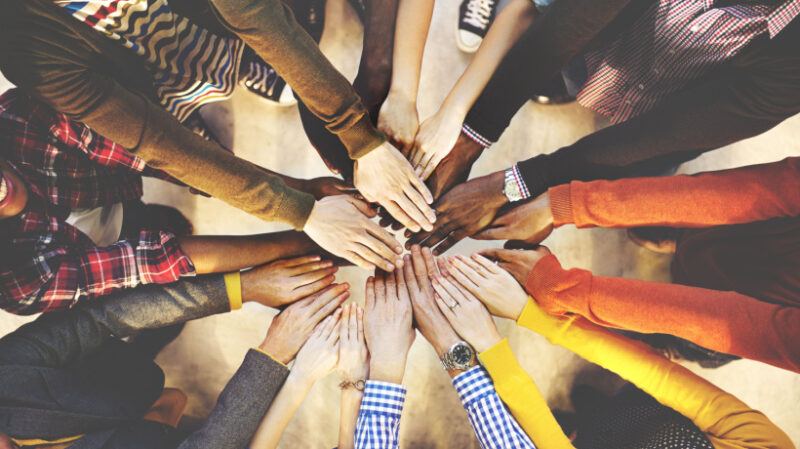 Avoid These DEI Training Mistakes!
Diversity, Equity and Inclusion (DEI) training is a business initiative aimed at educating employees and cultivating a safe environment for everyone in the workplace. It's a strategy that needs to be taken seriously before even starting the planning phase. Nevertheless, mistakes are bound to happen. Here's a list of the most common DEI training mistakes to get you started when it's time to implement your own diversity initiative.
7 Typical mistakes in DEI training
1. No long-term impact
It's very common for companies to create diversity and inclusion initiatives that last anywhere from a few hours to a few days. While making sure your employees don't have too much on their plate to complete their assigned tasks without risking burnout is good management practice, a few hours of DEI training can render your strategy completely ineffective in the long run. DEI training must cover a well-rounded curriculum to ensure it has long-term impact. In short, DEI training is not just another box to check off the list, but an investment for your company; they allow for a more extensive time frame for implementation so that it can be done correctly and efficiently. Or better yet, use an ongoing DEI strategy to optimize results across your teams.
2. No goals are set
Any educational initiative without clear goals is doomed to failure. Avoid this common DEI training mistake by setting your goals early on. What does your company want to achieve with DEI training? Are you focused on diverse hiring but not talent retention? Are your employees satisfied with your training initiatives? The answers to these questions can help you map out your goals to determine what you really want from your DEI initiative. Clearly defined goals can also help you monitor the progress of the program and measure its results; the data can help reform the program if there are any kinks along the way.
3. No intra-company contribution
Your employees can be your best resource. Selecting and allocating the appropriate resources to effectively launch a DEI training strategy can be a time-consuming process, and ignoring what your own employees can contribute to the process is a huge waste. Some of your staff may have backgrounds in the social sciences, others may volunteer regularly in their communities to facilitate positive change, and others may provide testimonials about life experiences to complement your material. Identify your internal subject matter experts (SMEs) who can help you create a well-developed DEI training program and ask them to participate. An internal contribution not only minimizes costs, but also brings a familiar note to your diversity initiative that can significantly increase the level of engagement in your team.
4. No resources
Another mistake companies easily make is not budgeting enough for diversity training. DEI training is a benefit that requires a well-developed curriculum and a variety of resources to be successful. Defining a budget should be one of the first steps in the process. Match your goals and needs with your available training budget to decide the nature of your DEI program, where it will take place, and how long it will last. And even if you don't know where to start or what to include, you can always opt for outsourcing. An external partner or vendor can help allocate the necessary resources for a successful DEI strategy within your budget.
5. No feedback
Failing to consult your team when gathering and analyzing their feedback is another DEI training mistake that companies are prone to make. At each stage, you should discuss the training process with your staff. Before you start planning your strategy, ask your employees what they want to achieve through DEI training. During planning, gather advice from your SME – whether internal or external – to ensure that the chosen curriculum, program objectives and chosen resources are aligned with your mission as an organization. Once your DEI training begins, set up regular check-ins with all program participants to get feedback on the process, instructors, material, and any areas of improvement they may have identified during the first few sessions.
6. No connection with company culture
Maintaining dated company mission statements that exclude a clear definition of what diversity and inclusion means to your company can have a big impact on your talent retention and job satisfaction levels. Additionally, the goals of your DEI training should align directly with your goals as a people-centric company. Company culture is a means of putting your DEI training material into practice and creating long-term positive habits for your employees. What better way to turn your DEI initiative into a practice with tangible results than to embed it in the very foundation on which your company was built?
7. No focus on leadership
To embed a successful DEI training program, you must start with your leaders. Leading by example is always good leadership practice, especially when it comes to launching DEI strategies. Senior management must contribute and continuously participate in your diversity initiatives so that all employees understand its importance. In addition, leaders themselves must constantly reassess and reform their leadership style to foster confidence in their abilities, foster inclusiveness, and improve teamwork. After all, launching a DEI initiative means that your company is committed to ensuring that no one is left behind.
Conclusion
The creation and implementation of the Diversity, Equity and Inclusion initiative aims to promote positive organizational change and create a safe and inclusive work environment for all your employees through the education of your employees. Make sure your initiative is well-rounded and well-developed by avoiding the most common DEI training mistakes listed above. It should not be an afterthought, but a permanent strategy that aims to continuously improve your company's processes. Get started now by browsing the best content providers for DEI initiatives to help you launch your own effective diversity training program for your organization.