What to consider before choosing a learning management system
The growth of the learning technology industry shows no signs of slowing down, and it's imperative that your organization makes the most of it. Choosing an effective learning management system is a long-term investment. However, it gives you the ability to streamline the onboarding process while ensuring your seasoned employees are active learners: current and highly qualified. But maybe you don't know where to start. These are the most important questions to consider before choosing a learning management system.
4 questions to help you choose the right LMS
1. What is the nature of your curriculum?
Whether you have a course planned or have just started designing your curriculum, it's never too late to implement an LMS. If you've decided that your courses will contain heavy multimedia files, such as videos or interactive graphs and diagrams, make sure you choose a learning management system that supports them. If most of your employees work remotely, this also comes into play as you may need additional technology to support your initiatives. Will your employee's device handle the LMS of your choice? Every aspect of planning your training curriculum must factor into your final decision. If you don't already know the specifics, you can choose a system that includes tools to simplify training development and course design. To get started, look for a module with a customizable layout or interactive user interface (UI) that can help you personalize each module, as well as advanced analytics tools to track your team's progress along the learning journey.
2. What are your technical requirements?
Have you determined your exact LMS requirements? Do you need a cloud, AI or open source LMS? For example, an open-source LMS is budget-friendly because you can find free or low-cost plans. It is installed on the company server, so backups, updates and maintenance are handled in-house. But can you really live up to it? Would it be best to go with an LMS that offers IT support? Reconsider the nature of your training course and take these needs into consideration when considering your options. Do you need an LMS that is fully equipped with a built-in toolkit or a content editor to allow you to edit your course content? Do you want a system that seamlessly integrates with third-party platforms and plug-ins to customize your employees' experience and learning journey? Which skills gaps do you want to fill?
3. What is your LMS/training budget?
To fully develop a training budget plan, you must first understand the value of a well-trained staff. Then outline how much your organization is willing to pay to train its employees, and then decide how much money you need to invest in a learning management system. After you set your spending limit, start your research with a set of well-defined search criteria. Make sure you have your training needs categorized to make the process even easier. You can also contact the vendor to see if they have other tools within your budget.
Some other questions to think about might include: Is customer support included in the initial price? Does the platform offer IT maintenance? This is crucial because you may not want to add more to the plate of your internal IT team and it may be better to outsource, especially if it is included in the price. Are there any hidden costs for more advanced tools or plugins that you know you'll definitely need? Reach out to your shortlisted vendors whose product reflects everything you want your LMS to look like and make a final decision without compromising on price/performance.
4. What do your employees need?
After selecting the candidates, to choose the best learning management system, compare each price plan and the features offered. Don't make any decisions yourself; find out what your employees think. Revisit L&D areas for improvement and determine how they respond to different learning methods. What do they want to learn? What material do they need to improve their work performance? Which vendors offer additional training tools for those who require additional support? It is important to focus on the employee experience. Most LMS options include a free trial or demo so customers can try out their platform and toolset before making a final decision. Include your workforce in this phase; ask them to test a few samples you've collected and compile their reviews. Not only will you show an interest in their thoughts and opinions, but you'll also avoid choosing an LMS that isn't easy for your target audience to navigate.
Conclusion
After considering all the answers to the above questions, ask yourself this last (and most important) question: Which LMS exactly fits your needs? You've gathered detailed information about each vendor and how their system fits your organization's needs. You've looked at their pricing plans and compared them to your LMS budget. You've even asked your employees to weigh in on your decision, so you have detailed internal reviews to think about. Now it's up to the decision makers in your company. Include all the information you've gathered in a detailed presentation to your board to build your business case. Be sure to include all the benefits of an effective learning management system that will increase ROI and employee retention.
There are hundreds of platforms available, but only a select few are ideal for your organization. Use our list of the Best Learning Management Systems to find the ideal solution for your team.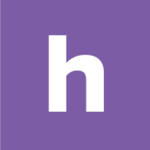 Home base
Make your job easier. Running a small business has never been harder. Homebase helps with free tools to track time and manage your team.