It's time for Block #2 in our Sew With Me 2023 series! Join me as I teach you how to make some of the most fun and classic quilts!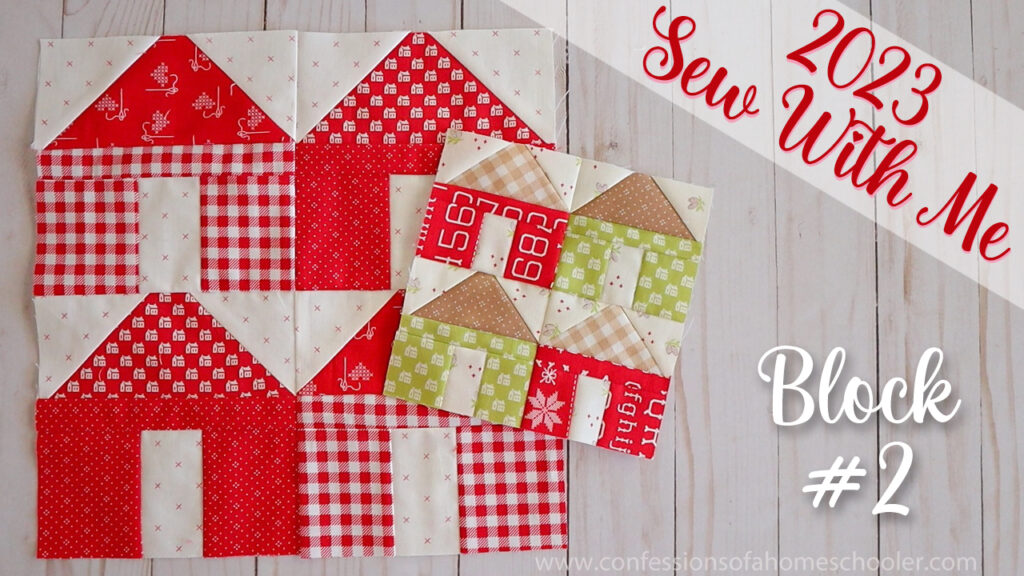 I hope to teach you some new skills, tips and tricks throughout this series, and at the end of the series we'll have a fun selection of blocks to stitch into a pattern quilt!
Blocks are released on 2nd Thursday every month. Each block will have a video tutorial and a free PDF download.
Are you ready to join the fun?
–->>Download the 2023 Sew With Me Block #2 pattern!
Check out the Sew With Me – Block #2 video tutorial here!
https://www.youtube.com/watch?v=w4eRjZZfkO8
2023 She sews the details with me
Joining just for fun?
Visit our 2023 Sew With Me introductory post fabric requirements and sew long details!